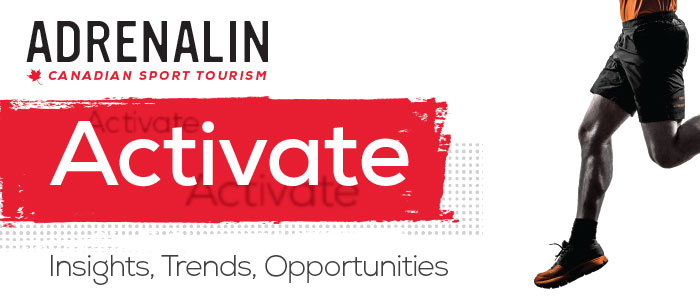 Toronto's Exhibition Place can handle big crowds, not to mention prestigious events. This past summer, the site was transformed into the CIBC Pan Am Park, hosting 16 sports at five competition venues, as well as the PANAMANIA arts and culture festival. Arlene Campbell, general manager, sales and events, Exhibition Place, describes how the team made it happen:

SCHEDULING


Two years ago, Exhibition Place met with ongoing clients, including the Honda Indy and the Heart & Stroke Ride for Heart, to reschedule their usual event dates to make way for the Games. "It was really a big jigsaw puzzle," Campbell says. "It was an honour to host the Games, but when you put it into a busy calendar it involves a lot of forward thinking."

STAFFING


Eighteen months before the Games, Exhibition Place began staffing up: 338 additional housekeeping staff; 250 new production staff; and eight people added to the management team, including a social media coordinator. More than 1,500 staff were accredited to be on-site during the Games.

LOGISTICS


Three thousand tonnes of sand were trucked-in to make the beach volleyball courts, squash courts were shipped over from Glasgow where they'd been used during the Commonwealth Games, and vast spaces within the Enercare Centre were remade many times over to host everything from roller sports to racquetball. "It wasn't visible to the attendees, but there was a lot of deconstruction happening," Campbell says of the behind-the-scenes activity.

SAFETY & SECURITY


The emergency broadcasting system was reprogrammed to make announcements in English, French and Spanish. Staff, athletes, coaches and the 400,000 event attendees had to go through security screening. "Because we'd been the media centre for the G-20 Summit in 2010, our staff already had a sense of how to deal with higher security," Campbell says.

COMMUNICATION


Management met daily, and kept in constant contact with municipal and Games officials. To stay on-focus under stress, staff developed a list of keyword reminders, such as "flexibility", "patience" and "friendliness."

Look for industry news and ideas at adrenalinmag.ca. To share your own best practices with other readers, meet us on Twitter.

Collectible

In 2006, Clara Hughes became the first and only athlete ever to win multiple medals in both Summer and Winter Games. But there's another story behind her celebrated career as an athlete. Told with honesty and passion, Open Heart, Open Mind is Hughes's personal journey through physical and mental pain to a life where love and understanding can thrive.
Save the Date

PrimeTime Sports Management Conference and Trade Show

When: November 9–10, 2015
Where: Toronto
Need to know: An impressive roster of industry heavy hitters speaking about the business of sport.

2015 Petro-Canada Sport Leadership Sportif Conference

When: November 12–14, 2015
Where: Winnipeg
Need to know: Hosted by the Coaching Association of Canada, a gathering of coaches, researchers, sport executives and administrators.

When: March 6–8, 2016
Where: Ottawa
Need to know: Canada's largest annual gathering of sport tourism professionals and event management firms, hosted by the Canadian Sport Tourism Alliance.


Inside Track


total athlete wellness program


The Canadian Olympic Committee and Deloitte have launched Game Plan, a high-performance athlete wellness and transition program. Three years in development, and supported by the Canadian Paralympic Committee and the Canadian Olympic and Paralympic Sport Institute Network, the initiative is designed to help athletes and coaches focus on performing when it matters most. The plan's five elements include education, skill development, health, network and career management. Human resources firm Morneau Shepell Inc. is an official supporter and founding partner of Game Plan, providing a suite of mental health services.

Golf Association of Ontario partners with St. Kitts


The Golf Association of Ontario (GAO) has entered a three-year partnership with the St. Kitts Tourism Authority. St. Kitts is now the presenting partner and grand prize supplier of GAO's vTour series of online tournaments. The partnership also features the debut of the St. Kitts Two-Ball Shootout, taking place at the Royal St. Kitts Golf Club, December 5-12, 2015. Participating GAO golfers will travel to St. Kitts on a seven-night package that includes accommodations, meals, receptions, tournament play and awards.

Property Benchmarking Survey


IEG's recent property-focused survey suggests two areas where rightsholders can strengthen partner relationships: delivering the right benefits and monetizing content. Partners want properties to provide more activation ideas, as well as assistance measuring ROI. The study also found that rightsholders must put more effort into monetizing the content they produce, such as websites, images and social media. Still, more than half of rightsholders saw steady revenue growth and healthy renewal rates over the previous fiscal year.

Share your event news, case studies or story ideas with us here at adrenalinmag.ca.
| | |
| --- | --- |
| Job code | Opportunities, training & education |
Executive Director, Wheelchair Sports Alberta Association
Wheelchair Sports Alberta Association provides five core sports of concentration: Wheelchair Basketball, Wheelchair Rugby, Wheelchair Athletics, Wheelchair Tennis and Sledge Hockey. The executive director provides leadership and executive management, and is directly accountable to the board of directors for the organization's consistent achievement of its strategic and financial objectives.
Manager, Sport Operations, Water Ski and Wakeboard Canada
The manager of sport operations is responsible for managing the strategic development and delivery of a world class sport development and high performance program for Water Ski and Wakeboard Canada, and providing effective leadership and support to the sports (i.e., adaptive, barefoot, show ski, wakeboard and water ski) in the pursuit of sport development and high performance excellence.