By Admin on May 22, 2018 03:01 pm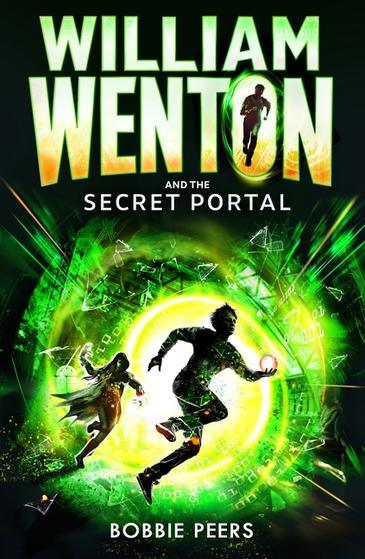 Bobbie Peers (text), Tara F. Chace (English translation), William Wenton and the Secret Portal (William Wenton #2), Walker Books Australia. 1 May 2018, 224pp., $14.99 (pbk),  ISBN 9781406371710
Rich in clever twists, ancient mysteries and the technological gadgetry of a futuristic world William Wenton and the Secret Portal will have you wavering between finding out what is on the other side of the portal and saving the world.
The greatest codebreaker of all time, 12 year old William Wenton, suffers a mysterious seizure on live TV, so the Institute for Post-Human Research take him back under their protection to test his luridium, the high-tech metal coursing through his veins which gives him exceptional code breaking mental powers.
No longer a school for promising codebreakers, the institute has become a prison for William's nemesis, Abraham Talley, who has been cryogenically frozen and stored in the institute's basement. Now, most of the scientists and agents have been sent home and the few remaining are afraid to walk the hallways.
When an ancient artefact mysteriously disappears from the Institute's Depository for Impossible Archaeology, William is caught once again in evil's path. From Norway to hidden crypts under London and then to the heights of the Himalayan mountains William races to prevent an enemy from opening an ancient portal of immense power.
Bobbie Peers is an award-winning film director and scriptwriter. The first book in the William Wenton series won the Norwegian Ark Children's Award and Children's Book Award and has already been translated into 30 different languages. There is even discussion of an upcoming film.
I was caught in the intrigue of this story from the first chapter and in awe of the skilful translation by Tara F. Chace but, unfortunately, the author's repetitive dialogue, musing questions and the poor character development slowed my enjoyment after the initial energy of the opening chapter. The tension builds steadily through the story with secrets and betrayals but I was disappointed that, despite being about code-breaking, there were no codes in the book for the reader to solve and only minimal descriptions of the intuition William used to solve the vital codes.
Although rich in clever twists, ancient mysteries and the technological gadgetry of a futuristic world, William Wenton and the Secret Portal was fairly predictable. However, the predictability combined with the funny moments, good pacing, simple language and short chapters of this book make it a good choice for reluctant or inexperienced readers.
Suitable for science fiction fans 8-12 years and readers of Eoin Colfer's Artemis Fowl series.
Reviewed by Sharon Smith


The post William Wenton and the Secret Portal (William Wenton #2) appeared first on Reading Time.
Read in browser »
By Admin on May 22, 2018 02:38 pm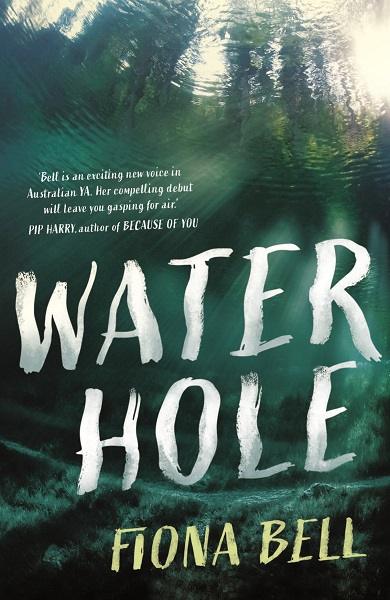 Fiona Bell, Waterhole, University of Queensland Press, 2 April 2018, 296pp., $19.95 (pbk),  ISBN: 9780702259999
Ever since sixteen year-old Sunny Maguire's mother died in a car accident, Sunny has been feeling lost and alone.  She dreads the idea of spending the long summer with her distant stepfather, the person she blames for her mother's death.  But Kevin is the only family she has left, and she has nowhere else to go.  When Sunny learns that a local teenage boy has disappeared, she joins the search along the gorge and at the waterhole – a beautiful pool tainted by a suspicious number of tragic drownings.  And when she sees her mother's ghost, she starts to lose faith in the only person she can rely on.
Waterhole is an arresting coming-of-age tale set against the sun-soaked backdrop of North Queensland.  Bell has crafted a uniquely Australian story that delves deep into our collective emotions, exploring themes of grief and loss; of the complex bonds of family and friendship; of the harsh realities of living in isolation; as well as the often tragic consequences of toxic masculinity and family violence.
The story is written in the first person, letting the narrative unfold from Sunny's point of view.  We instantly sympathise with her plight – having just lost her mother at such a young age, and subsequently having to come to terms with such immense loss, the reader bonds with her and wants to see how things will play out.  We want to make this journey with her, and see that she ends up happy and safe.  The hint that there are supernatural forces at work also helps to pique our interest and keep us turning pages.
Bell writes very evocatively, at times you can almost feel the cloying heat and humidity of Australia's far north thanks to her lavish descriptions of diverse landscapes, whether it be the verdant cool of a tropical waterhole, or the dusty dryness of a country road.  Her characters are strikingly real – and extremely Australian.  At times they seem to leap off the page, and I'm certain that they will resonate very strongly with a wider Australian audience.
Waterhole is Bell's first novel, and with it she has distinguished herself as a new talent of unquestioned potential.
Teachers' Notes can be found on the UQP website.
Reviewed by Christian Price


The post Waterhole appeared first on Reading Time.
Read in browser »
By Admin on May 22, 2018 01:04 pm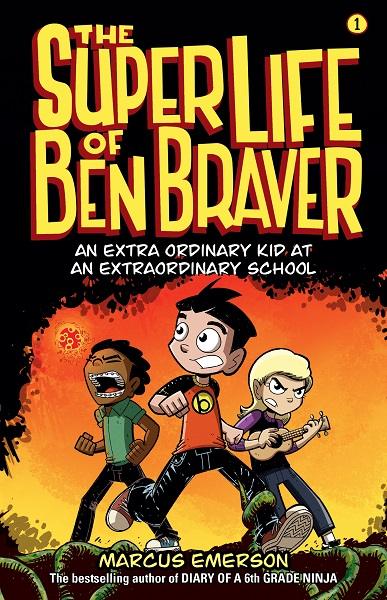 Marcus Emerson, The Super Life of Ben Braver (Ben Braver #1),  Allen & Unwin, March 2018, 320pp., $12.99 (pbk),  ISBN: 9781760631680
Ben Braver is an ordinary kid living an ordinary life… until he's chosen to go to a secret academy for kids with superpowers!  This is Ben's chance to be special – once his superpowers kick in, of course… When he discovers the bully from his old school is at the academy too, things go from bad to worse.  Ben is so busy trying to bring his powers out he doesn't notice the strange infection spreading through the school, turning kids into zombies… it's up to Ben to figure out what's going on, but he's got no superpowers and no clue…
This book was a lot of fun to read.  In a time when the super hero narrative has been played out more times than anyone wants to count, it's refreshing to see a new take on the genre.  The world of Ben Braver introduces us to a new breed of super, whose powers are sometimes quite unorthodox and unconventional, and certainly not what you would expect (like Penny, the girl who can command animals to do her bidding, but only when she's playing the ukulele).
Written in the first person from Ben's point of view, we get a sense of the awkwardness that a lot of kids feel at that age… those limbo years between leaving childhood behind and starting on the path to adulthood… we feel Ben's struggle to fit in, his wish to be something more than what he is, and we are with him on his journey to discover just what it is that makes him special – which in essence is the journey we all take, to find our true selves.
Emerson has a great writing style that pops with energy and humour. At times it feels like he is styling himself just a little bit after Ernest Cline (Ready Player One), as Ben Braver is peppered with pop-culture references from the 1980s… I'm not sure how many eleven year-olds today would get all of the jokes, unless they had super cool parents (which is not beyond the realms of possibility).  Still, as a bona fide child of the 80s myself, I really enjoyed the references and they made the book very enjoyable.
Emerson's comic book style illustrations throughout the text are brilliant and perfectly reflect the nature of the story.
Ben Braver is definitely pitched at the 10-12 year old age group, but I'm certain that older readers will get a kick out of it too.
Reviewed by Christian Price


The post The Super Life of Ben Braver (Ben Braver #1) appeared first on Reading Time.
Read in browser »
By Admin on May 22, 2018 12:55 pm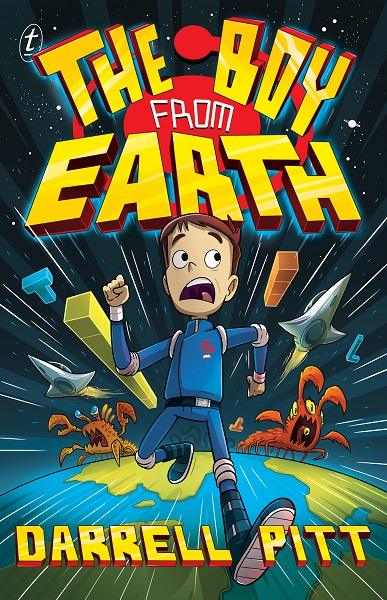 Darrell Pitt, The Boy From Earth, Text Publishing, 26 Feb 2018, 256pp.,  $16.99 (pbk),  ISBN: 9781925603392
Bobby Baxter's not the bravest kid on Earth.  So when he learns that he's the first Earthling ever chosen to attend the Galactic Space Academy, light years away from home, he's terrified.  And that's before he discovers that someone at the Academy wants to get rid of him – permanently!  Bobby's not just the first boy from Earth at the GSA – he might also be the last…
The Boy from Earth is a great new take on the "school-but-different" genre of books for pre-teen children.  The great thing about setting a story like this in space and populating it with all manner of beings from other worlds is that there are no rules about who or what your characters and settings have to be – there's literally an unlimited universe of possibilities available, and Pitt has made very good use of them.
As a main character, Bobby is easy to connect with.  We all remember being his age, being "the new kid", struggling to find our place and make friends when it just feels like all the odds are being stacked squarely against us.  There is also the element of that part of us that always wished that a story like this could really happen… that one day we too might be whisked away from our mundane lives (Bobby's home town is even named "Blandville") to have amazing experiences and adventures in a galaxy far away.  The Boy from Earth picks up this theme and runs with it.
I liked Pitt's sense of humour; the way all the other planets have this stereotypical view of Earth as "primitive" and keep asking Bobby questions about whether his people have discovered fire yet, and so forth.
The universe Pitt has crafted is imaginative and original, and will no doubt be the setting for many more adventures as we follow Bobby's exploits across the galaxy with the Space League and beyond.
Reviewed by Christian Price


The post The Boy From Earth appeared first on Reading Time.
Read in browser »
By Admin on May 22, 2018 12:45 pm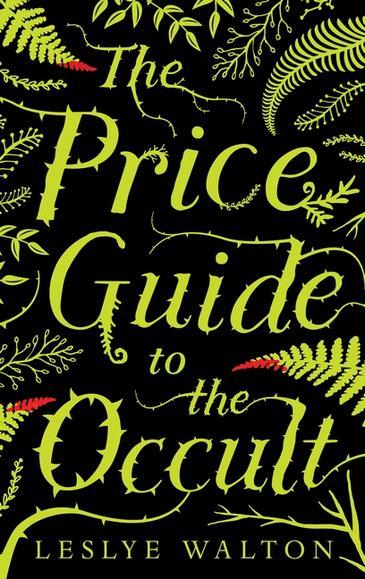 Leslye Walton, The Price Guide to the Occult. Candlewick Press/Walker Books Australia, 1 April 2018, 288pp., $24.99 (hbk),  ISBN: 9780763691103
This fantasy novel takes place on the remote island of Anathema, located at the tail end of the San Juan archipelago in the Salish Sea off the American East coast. A family line of witches has inhabited the island for centuries though, due to a quirky spell cast by the first Blackburn witch, each daughter (they all have only one daughter after a three-week romance) finds she has only one magical power among all those that are possible. This is a strange enough state of affairs for Nor Blackburn, seventeen years old and looking for love, but more seriously she is mortally afraid of her mother, Fern. Her mother has discovered that by bleeding the life out of others she can bring many magical powers under her control. Fern has become a world celebrity, written a best seller and demonstrated her magic on daytime television. Meanwhile, sinister events are being visited upon the island, and it falls to Nor and her grandmother to do what they can to understand the true price of magic, to thwart Fern's bloodiest plans, and along the way find love for Nor. This is a thrilling novel, with a slow-burning build up, characters who comes to unlikely life, and plenty of action at the end. Its world is closer to the Greek myths than to fairy tales. Recommended for eleven to fifteen year old readers as long as they don't mind some black arts magic doing its worst in their imagination.
Reviewed by Kevin Brophy


The post The Price Guide to the Occult appeared first on Reading Time.
Read in browser »
By Admin on May 21, 2018 03:40 pm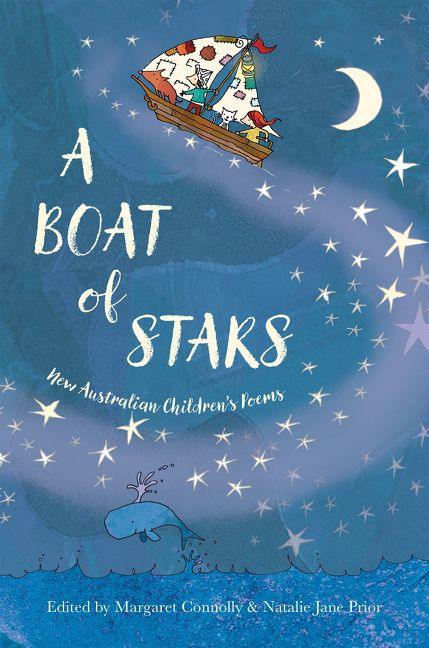 Margaret Connolly & Natalie Jan Prior (editors) A Boat of Stars: new poems to inspire and enchant, ABC Books/HarperCollins Australia, 19 Feb 2018, 127pp., $29.99 (hbk),  ISBN: 9780733337932
Talk to anyone who reads books to children and they will tell you that children love the Dr Seuss book for their rhythm, their rhymes and their madness. This collection of poems is inspired by a love for bringing this kind of poetry to children. Each poem is accompanied by a double page illustration in colour (usually water colour) by many different artists. It is all lively and joyous. Sophie Masson has written a poem introducing a new baby to its new family, Alexa Moses has a poem in praise of pyjamas, with delightful crocodile illustrations. Moses also has a poem against ('slug-slimy, greeny') zucchini. Leslie Gibbs offers up the school day as a feast of experiences, and Carlie Gibson writes of a girl's love for her particular 'spot' to sit and be. Pauline O'Carolan's 'I don't like getting dressed' will be a favourite for children exploring this book. There are many surprises and lots of rhyming on every page of this book. It is a book to go through slowly, over many days, savouring each aspect of being alive, and being alive to the language, that it brings to our notice. Recommended for three to fifty-three years old.
A Teaching Guide is available on the HarperCollins website.
Reviewed by Kevin Brophy


The post A Boat of Stars: new poems to inspire and enchant appeared first on Reading Time.
Read in browser »
By Admin on May 21, 2018 03:34 pm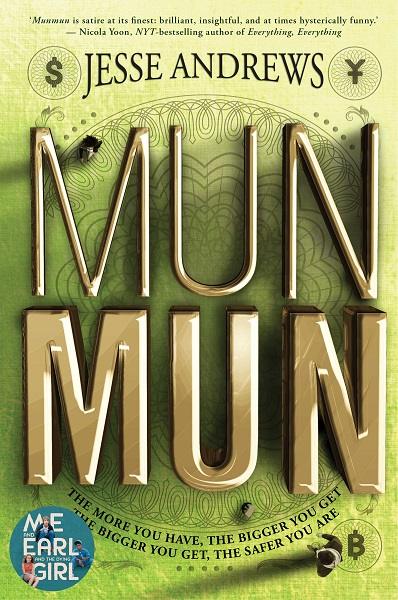 Jesse Andrews, Mun Mun, Allen & Unwin, April 2018, 404pp.,  $19.99 (pbk),  ISBN: 9781760523596
This quirky young adult novel depends for its success on the author's command of voice, his wit, his imagination, and his satirical flair. On every count Jesse Andrews has notched up a success with this novel. The premise of the fantastic story might have resulted in a messy and deeply confused parody of inequality in modern society, but Jesse Andrews keeps the plot moving and the characters alive, and he keeps his invented world detailed and consistent enough for us to accept it wholeheartedly. The novel is very funny, and it is very disturbing as well. It is the kind of novel you can read for fun, then have a serious discussion about.
In this world, people without wealth are tiny, while those with wealth are grossly huge. Of course there many 'middlerich' sizes in between, some of them probably ideal. In this world, it is almost impossible to get oneself wealthy enough to become 'bigrich', once you are tiny. At the beginning of the novel, Warner and Prayer are the children of a family so 'littlepoor' (tiny) that they can manage to live inside a milk crate. In the first sentences of the novel, a middlerich kid stumbles on the crate and crushes their dad to death; not long after this a cat snaps their mother's spine. These children are cast out into a world where inequality is stamped into the physical size of every person. How will they survive? Can they increase their size (often only possible at the expense of someone else's size)? In some ways it is not so different to the actual world we live in, where difference is marked by physical attributes: Westerners do tend to be obese, the rich do tend to wear sleek clothing or surround themselves with expensive cars, and tend to look as beautiful as surgeons and dentists can make them look. In other ways the novel is a grotesque parody of our actual world in its inhuman determination to support inequality. You see, it is easy to get into the serious stuff when discussing this novel.
Warner is the character at the heart of the novel, and he is smart enough and dumb enough to do the unexpected and to make many mistakes along the way. Will Prayer, his sister, be able to 'scaleup' by trapping a middlerich husband, would Warner ever find a middlerich wife? There is a kidnapping, a shootout, a long prison stretch, the intervention of a doubtful philanthropist, and more in this adventure. You will enjoy the ride and you'll want to ask big questions about life and society afterwards. Good for twelve year olds onwards.
Teachers' Tips and other supporting material can be found on the Allen & Unwin website.
Reviewed by Kevin Brophy


The post Munmun appeared first on Reading Time.
Read in browser »
By Admin on May 21, 2018 01:18 pm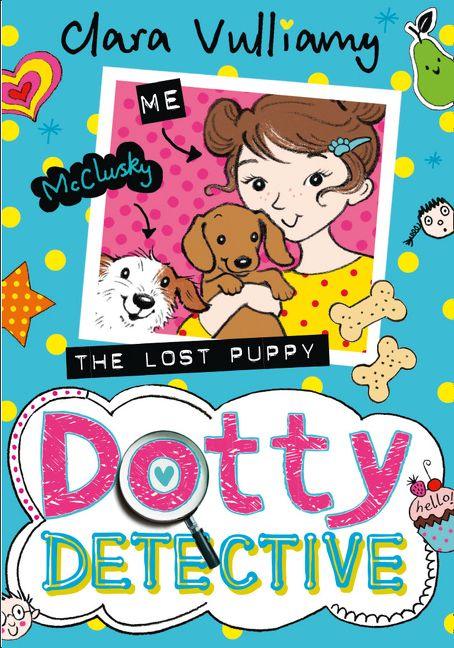 Clara Vulliamy, The Lost Puppy (Dotty Detective #4), HarperCollins Australia, 19 Feb 2018, 176pp.,  $9.99 (pbk), ISBN: 9780008248376
Clara Vulliamy, The Birthday Surprise (Dotty Detective #5), HarperCollins Australia, 19 Feb 2018, 176pp.,  $9.99 (pbk),  ISBN: 9780008248413 
In the latest Dotty Detective series, The Lost Puppy and The Birthday Surprise (fourth and fifth in the series) Dot, her loyal dog McClusky and best friend Beans are on the case again to solve the latest mystery at home or school.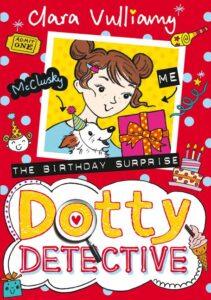 Can the super sleuths with their talent for codes and puzzles solve the mysterious disappearance of Chipolata the sausage dog in The Lost Puppy or discover what happened to their teacher's present in The Birthday Surprise? And can these Dotty Detectives work out what Dot's mother has planned for her birthday? As you may have guessed, its all about joining the dots. 
Vulliamy artfully paces and pitches these early chapter books through humour and language play to explore everyday issues of school, friendships and siblings. The journal-like format of drawings, doodles, codes and lists may also appeal to the reluctant reader. Highly recommended for readers 7+.
Reviewed by Mem Capp


The post The Lost Puppy (Dotty Detective #4); The Birthday Surprise (Dotty Detective #5) appeared first on Reading Time.
Read in browser »
By Admin on May 21, 2018 01:02 pm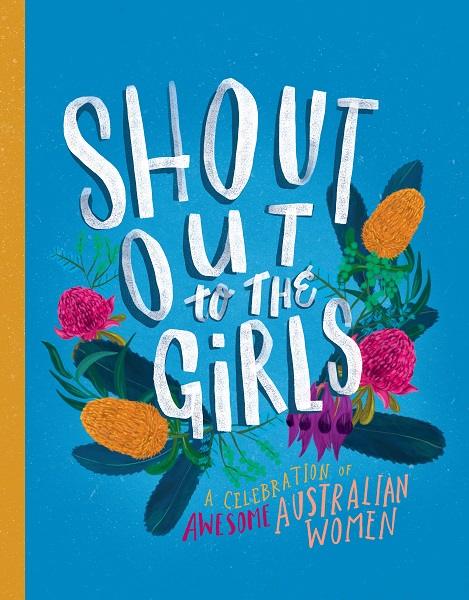 Shout Out to the Girls, Random House Australia, 26 Feb 2018, 224pp.,  $29.99 (hbk),  ISBN: 9780143789420
Shout Out to the Girls is a wonderful new compilation of 50 stories of awesome Australian women from the past and present; celebrating the passion, achievements and influence these amazing people have, and continue to have, on the lives of many. Some of the woman featured are well known: Betty Cuthbert, Cate Blanchett, Cathy Freeman, Edith Cowan, Germaine Greer and Julia Gillard. But there are many others like the mechanic and chauffeur Alice Anderson (1897-1926), Dharmica Mistry, microbiologist (1987) and Rally car driver Molly Taylor (1988) who continue to push gender stereotypes and societal boundaries, showing woman of all ages that they can truly achieve their dreams and influence society for the better. 
Conceived, written and produced by a group of largely female staff from Penguin Random House, the biographies are accompanied by illustrations by over 30 talented local female artists. Each woman is given a brief introduction summarising their contribution followed by a double spread to capture something of their lives and inspire further reading. All royalties from sales will go to The Smith Family to support better educational outcomes for Australian kids. 
A terrific addition to the home or school library this collection of inspirational Australian women reflects how far we have come in the fight for gender equality and goes some way in influencing future generations, both male and female, to continue the fight but also live life to the fullest.  Highly recommended for readers  9+.
Reviewed by Mem Capp


The post Shout Out to the Girls appeared first on Reading Time.
Read in browser »
By Admin on May 21, 2018 12:46 pm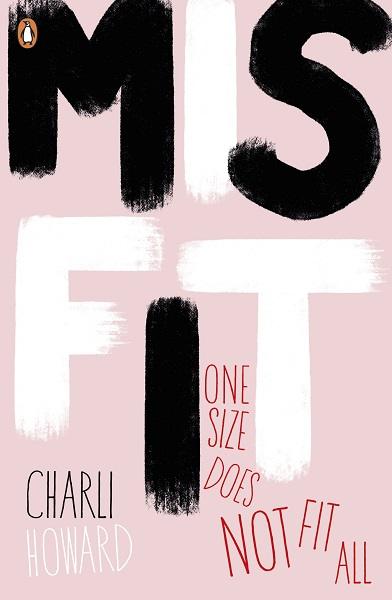 Charli Howard, Misfit, Puffin, 26 Feb 2018, 272pp.,  $29.99 (pbk),  ISBN: 9780241328828
So how did a slightly bonkers misfit with anxiety and eating disorders decide to solve their problems? I became a model. As you do.
Charli Howard's autobiography begins in her pre-teen years, when she first experiences obsessive feelings while identifying as a dog. As she grows into a young woman at school, then university and finally in the work force, she takes modelling jobs whenever she can, and faces a range of difficulties including OCD, anxiety, anorexia and bulimia.
After years of being made to feel too fat to be a model, Charli is fired from a major UK modelling agency for being "overweight", despite being clinically underweight at the time. She vents her anger in a Facebook post, which goes viral. This thrusts Charli into the spotlight, which leads to her being widely applauded for taking a stand against the unfair standards victimising women in the fashion industry.
In an even more positive ending, Charli joins the books of a top US modelling agency and eventually moves over to their "plus-sized" list. She loves this work, stops starving herself, and gradually finds a stronger sense of self-worth that is less dependent on the opinion of others.
This book is a cry to the world that beauty does not equate with being thin – a message that's often in stark contrast to what today's young women see on a daily basis in social media and advertising.
A girl's teenage years can be such a fragile time; struggling to find a sense of identity and worth. It's a time fraught with insecurity, anxiety and social group problems. I was therefore glad to read the warning in the preliminary Dear Reader pages of Misfit about the "triggers" that exist in Charli's account. Even though I am not in the target readership demographic, I still found the experience of reading the first two-thirds of the book quite uncomfortable and confronting. It's daunting to enter Charli's head-space of negativity and powerlessness, and witness her frequent bouts of starving and purging. It is also difficult to "stand by" as Charli hides her damaging behaviour from others, explains it away to herself as insanity, dismisses her parents and makes no move to seek help.
However, if readers persist to the story's conclusion, there are some powerful messages to absorb. One is that it is better to stand out while feeling comfortable in your own skin, compared to fitting in while feeling bad about yourself.
My own teen daughter picked up this book and kept on reading. She told me that Charli's story was very relatable. She also liked the book's large, easy-to-read type. A quick internet search revealed that many teen readers agree about the relatability factor.
If read in its entirety (subject to readers' sensitivities) Misfit makes an interesting and ultimately uplifting read. It may help teens to feel less alone in dealing with their own issues, and could help to open the door to constructive dialogue.
A list of various UK Helplines is provided at the back.
Reviewed by Julie Murphy


The post Misfit appeared first on Reading Time.
Read in browser »
Recent Articles: