Taking Stock of Climate Change: Earth, Air, Fire and Water
Sir David Hendry
Co-director of Climate Econometrics and Fellow of Nuffield College
Oxford University
Dr. Jennifer L. Castle
Official Fellow in Economics at Magdalen College and Associate Member of Climate Econometrics
Oxford University
Wednesday, January 27, 2021
12:00 pm - 1:30 pm EST

This is a joint webinar of:
IIEP Rethinking Capitalism and Democracy Series
Thunderbird Finance and Sustainability Series
About the Event

The climate of planet Earth depends on the energy balance between incoming radiation from the Sun and re-radiation from the planet. Greenhouse gases (GHGs) in the atmosphere, like water vapor and carbon dioxide, help regulate whether the planet is a "snowball," as warm as the Eocene some 55 million years ago, or something in between like our world today. Natural forces, including plate tectonics and volcanism, drove previous climatic upheavals, but today the main driver is humanity's emissions of greenhouse gases, primarily from the burning of fossil fuels. Although life has survived previous climate upheavals, thriving in quite different global temperatures, huge numbers of species went extinct in the transitions. This webinar will show how humanity is altering the climate with impacts on the Earth's limited available land, atmosphere, and water resources. The webinar uses the ancient frames of Earth, Air, Fire and Water as 'essential ingredients' of life to explore what is happening, the dangers of precipitating an anthropogenic mass extinction, and actions humanity could take to avoid disaster.
Sir David F. Hendry is Co-director of
Climate Econometrics and Fellow of Nuffield College, Oxford University. He was previously Professor of Economics at Oxford, and of Econometrics at LSE. He has held visiting appointments at the Cowles Foundation, Yale University, University of California at Berkeley and San Diego, Duke University, as well as being Leverhulme Personal Research Professor and ESRC Professorial Research Fellow at the University of Oxford, where he was Chairman of the Economics Department from 2001—2007.
He was Knighted in 2009; is an Honorary Vice-President and past President, Royal Economic Society; Fellow, British Academy, Royal Society of Edinburgh, Econometric Society, Academy of Social Sciences, Journal of Econometrics and Econometric Reviews; Founding Fellow, International Association for Applied Econometrics and Honorary Fellow, International Institute of Forecasters; and Foreign Honorary Member, American Economic Association and American Academy of Arts and Sciences. He has received eight Honorary Doctorates, a Lifetime Achievement Award from the ESRC, and the Guy Medal in Bronze from the Royal Statistical Society. He founded the Econometrics Journal and has been Econometrics Editor of the Review of Economic Studies and the Economic Journal.
His research interests span econometric methods, theory, modelling, and history; computing; macro-econometrics; climate econometrics; empirical economics; and forecasting. He has published more than 200 papers and 25 books.
Dr Jennifer L. Castle is an Official Fellow in
Economics at Magdalen College, Oxford, and an Associate Member of Climate Econometrics, Oxford University. She previously held a British Academy postdoctoral research fellowship at Nuffield College, Oxford. Her research interests lie in the fields of model selection and forecasting, and with David F. Hendry she has published 2 books including Modelling our Changing World (Palgrave Macmillan, 2019) and Forecasting: An Essential Introduction (Yale University Press, 2019, also with Michael P. Clements); a monograph; Climate Econometrics: An Overview (2020), and more than 30 articles. She has 1300+ citations and an h-index of 20, including in Journal of Econometrics, Journal of Time Series, Journal of Macroeconomics, Journal of Forecasting, Econometrics, Econometric Reviews, International Journal of Forecasting, & National Institute Economic Review.
Ann Florini
is Clinical Professor at the Thunderbird School of Global Management, Arizona State University, where she directs programs at the Washington, D.C. campus. She was previously Professor of Public Policy at Singapore Management University founding director of the Centre on Asia and Globalisation at the National University of Singapore; and a Senior Fellow at the Brookings Institution. She has spearheaded numerous international initiatives on global governance, energy and climate policy, and cross-sector collaborations including government, civil society, and the private sector. Her many books and articles have addressed governance in China, transparency in governance, transnational civil society networks, and the role of the private sector in public affairs. Dr. Florini received her Ph.D. in Political Science from UCLA and a Masters in Public Affairs from Princeton University.
James E. Foster is the Oliver T.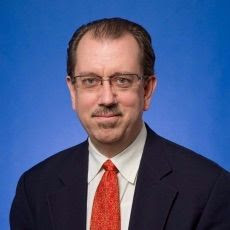 Carr, Jr. Professor of International Affairs, Professor of Economics, and Co-Director of the Institute for International Economic Policy at the George Washington University. He is also a Research Associate at the Oxford Poverty and Human Development Initiative at Oxford University. Professor Foster's research focuses on welfare economics — using economic tools to evaluate and enhance the wellbeing of people. His work underlies many well-known social indices including the global Multidimensional Poverty Index (MPI) published annually by the UNDP in the Human Development Report, dozens of national MPIs used to guide domestic policy against poverty, the Women's Empowerment in Agriculture Index (WEAI) at USAID, the Gross National Happiness Index of Bhutan, the Better Jobs Index of the InterAmerican Development Bank, and the Statistical Performance Index of the World Bank. Prof. Foster received his PhD in Economics from Cornell University and has a Doctorate Honoris Causa from Universidad Autonoma del Estado Hidalgo (Mexico).
Sunil Sharma is a Distinguished Visiting
Scholar at the Institute for International Economic Policy, Elliott School of International Affairs, The George Washington University, Washington DC, USA, and a Senior Associate at the Council on Economic Policies, Zurich, Switzerland. He was Assistant Director in the IMF's Research Department from 2015-2018, and the Director of the IMF-Singapore Regional Training Institute (STI) in Singapore from 2006-2015. Before moving to Singapore in 2006, he was Chief of the IMF Institute's Asian Division in Washington, D.C. Prior to joining the IMF in 1992, he was on the Economics faculty at the University of California, Los Angeles (UCLA). He has a Ph.D. and M.A. in Economics from Cornell University, and his current interests include rethinking capitalism and democracy, systemic hazards, complex systems, the international financial architecture, and the institutional structure and design of financial regulation.