ST. THOMAS EPISCOPAL PARISH CHURCH
25th Sunday of Pentecost

E-TIDINGS
---



Daniel 12:1-3
The Lord spoke to Daniel in a vision and said, "At that time Michael, the great prince, the protector of your people, shall arise. There shall be a time of anguish, such as has never occurred since nations first came into existence. But at that time your people shall be delivered, everyone who is found written in the book. Many of those who sleep in the dust of the earth shall awake, some to everlasting life, and some to shame and everlasting contempt. Those who are wise shall shine like the brightness of the sky, and those who lead many to righteousness, like the stars forever and ever."
---
THE COLLECT OF THE DAY



Blessed Lord, who caused all holy Scriptures to be written for our learning: Grant us so to hear them, read, mark, learn, and inwardly digest them, that we may embrace and ever hold fast the blessed hope of everlasting life, which you have given us in our Savior Jesus Christ; who lives and reigns with you and the Holy Spirit, one God, for ever and ever.
Amen
---
7:30 AM HOLY EUCHARIST (Rite I) & Homily
9:45 AM Choir Warm-up (Undercroft)
10:00 AM HOLY EUCHARIST (Rite II) & Sermon
Mon. November 15th 7:30 PM Alcoholics Anonymous (Lower Parish Hall)
Tue. November 16th 8:15 AM Morning Prayer (Chapel)
7:30 PM Alcoholics Anonymous (Lower Parish Hall)
Wed. November 17th 6:00 PM Evening Prayer (Chapel)
Thurs. November 18th 8:15 AM Morning Prayer (Chapel)
7:30 PM Choir Rehearsal (Choir Loft)

NEXT Sunday, November 21st – Feast of Christ the King
7:30 AM HOLY EUCHARIST (Rite I) & Homily
9:45 AM Choir Warm-up (Undercroft)
10:00 AM HOLY EUCHARIST (Rite II) & Celebration of New Ministry with Bishop Ilhoff
---
Parish News for November 14th-20th, 2021

---
*Covid Update – Masks are still required, though singing is now permitted.*
---

Dear Congregation, Please look over all sections of the Prayer List. If there is anyone that should be added or removed,
please let Pam know. Thank you!
---
Please pick up your shoeboxes in the back of the church after the service or contact Pam or Mother Margaret in the Church office.
The deadline to turn in filled shoeboxes for
Operation Christmas Child is Sunday, November 21.
---

St. Thomas' will once again be participating in Christmas for Others. We should have names within the next two weeks. Please talk to Mtr. Margaret or Pam if you are interested in sponsoring a child.
---

Children In Need, Inc. is a non-profit, 501(c)3 organization founded in 1998 to provide children in Washington County, MD the necessities needed for learning. CIN serves more than 1,104 client families, including 2,700 children. CIN was named Non Profit of the Year in 2015 by the Washington County Chamber of Commerce.Their mission is to provide each Washington County, MD child living at or below the federally recognized poverty level essential items and educational supplies to ensure their success in school. Volunteers are needed at their center to sort, size and hang clothes, sort books and miscellaneous donations, receive donations, write thank you notes, assist clients, run errands, and much more.
There is something for all skill levels and physical abilities.
The center is open Monday through Friday from 8-12.
You can volunteer any day or any amount of hours – you set your own schedule. Groups are also welcome! If you would like to put a group together for a "sorting evening or weekend," please call to set up a date. If you are looking for something to do that is enjoyable, and will benefit the children of Washington County, please contact Anne Martin at 301-671-2014 or 301-964-5145.
---
---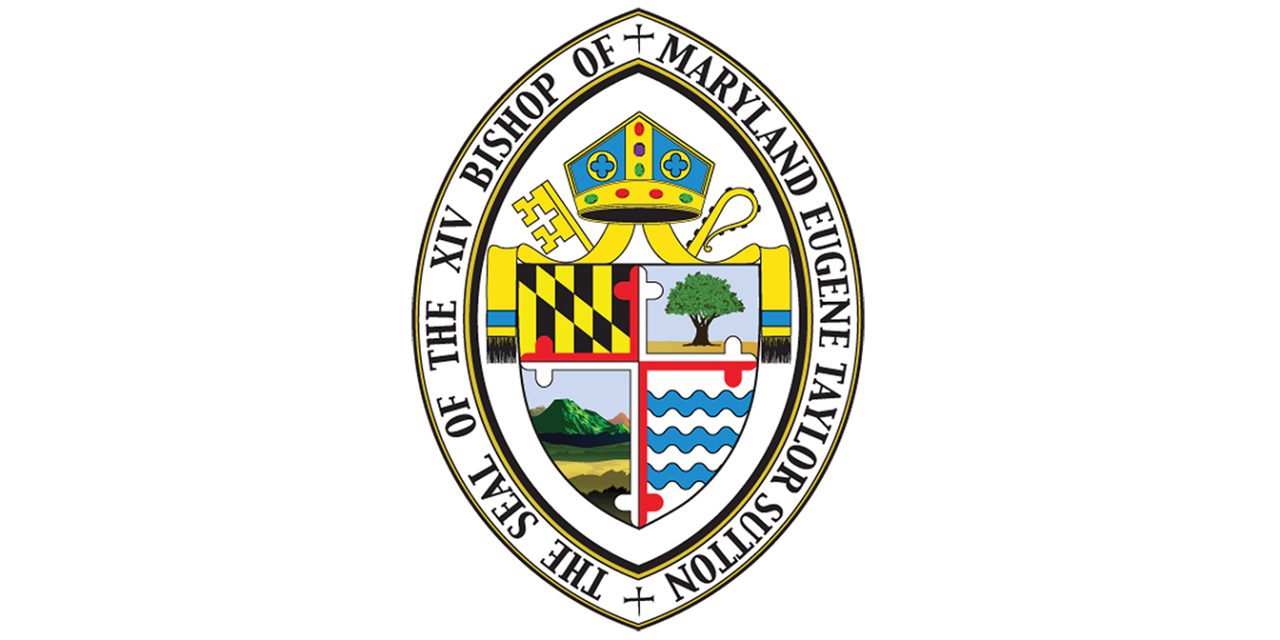 Dear People of the Diocese of Maryland,
After a season of prayer, discernment and consultation with my family, trusted friends, and advisors, I write to you to call for the election of a bishop coadjutor to take place in Spring 2023. My intention is to serve with my successor until sometime in 2024 when, God willing, I will resign and retire after 16 wonderful years as your diocesan bishop.
I have notified the Most Reverend Michael B. Curry, presiding bishop of The Episcopal Church, and the Right Reverend Todd Ousley, who serves in the Presiding Bishop's Office as the Bishop for Pastoral Development, of my intentions, and they assure us of their love and support of our diocese as we enter this time of transition. I'm also extremely grateful for the advice and consent of the Standing Committee in leading up to this announcement, and in a few days they will be communicating with you about next steps in the transition process.
My decision in making this announcement comes from a happy place in my life both personally and professionally. In both the good times and hard times that come to all of us in church leadership, I've been constantly amazed and gratified by the amount of love and support that you, the people of this diocese, have given to your bishop and to each other. I have joyfully and faithfully served with you since 2008, but now it's time for me to begin the process of stepping aside to allow a fresh generation of leadership to guide us as a diocese into the future.
We've accomplished much together, and for the next few years we have much more to do. In living into our vision of being a community of love, we are continuing our mission efforts in congregational vitality, new church starts, Christian formation and racial reconciliation. I'm energized about upcoming efforts to support both the Claggett Center and the Sutton Scholars High School Enrichment program in exciting new ways. In these and in so many other ways, our common mission of encountering Christ everywhere and engaging in God's ministry of reconciliation in Maryland and beyond continues.
May God bless us, and may the Holy Spirit lead us as we journey together in the years ahead.
Faithfully yours,
The Right Reverend Eugene Taylor Sutton
14th Bishop of the Diocese of Maryland

I have been blessed to be selected to serve on the Diocese of Maryland Bishop Search Committee.
Mother Margaret
---


NOVEMBER BIRTHDAYS
~ On your birthday and every day, may God's loving presence in your life be felt strongly ~
Happy Birthday Blessings!
Nov 14
Patricia Ward
Jasmine Gladhill
Garrett King
Nov 15
Robert Golden, Sr.
Nov 16
Brian Golden
Perry Mortzfeldt
Owen Stanley
Lerilee Ford
Alana Bowman
Nov 18
John Bishop, Jr.
Allan Hixon, Jr.
Tonya Munday
Nov 19
Glenda Pryor
Andrew Hovermale
Garett Wiles
Noah True
Nov 20
Frances Younker
Maria Bittinger
---
Anniversaries
~May this day bring countless joy to your life.
May the coming years of your life be spent in loving and caring for each other~
Happy Anniversary Blessings!
Nov. 18
Stuart and Anjel Scarborough
Nov. 20
Rev. John and Donna Martin
---
Military Service
Vince Biggs, Philip Corbett, Allen Foshee, Susie Hoopengardner, Spencer Hose,
Cody Hovermale, Jasper Howard, Aaron Hull, Justin Johnson,
Chris Krause, Matt Lacy, Cameron Meadows,
Jake Michael, Dakota Ritz, Taylor Shafer, Andrew Shaw,
Josh Stotler, Lucas Trunkle, Nicholas Valentine, Taylor Valentine, Jesse Wolford.
Parish Sick/Ongoing Concern
Rev. D. Brian Shoda, St. Mark's Episcopal Church, Berkeley Springs
Tori Anderson, Steven Boden, Bill Brack, Carol Close, Debbie Cohill, Ramona Creek,
Stanley Divelbliss, Gail Fitzwater, Debbie Henderson, Evelyn Herson,
Sue Hinckle, Mike Kriner, Alda Lashley, Bob Mann, Dakota Maravelis,
Steve McKinley, Tom Mossellem, Mark Nicopolis, Lisa Obrecht, Bonnie Pryor,
Darren Rankin, John Robinson, Jason Roderick, Daniel Sauter,
Michael Schetrompf, Doug Sensel, Mike Shaw, Alethea Shiplett, Pam Shirley,
Bobby Shirley, Stephanie Shives, Rebecca Shoemaker, Betty Sipes,
Tim Smith, Tim Stotler, Frank, Thomas,Denise Troxell,
David Walter Sr., Rodney Weaver, Ronnie Zimmerman
Shut-ins
Catherine Durst, Sally Fost, Beverly Hershberger,
Ruth McCarty, Mary Ann Mortzfeldt, Barbara Smith, Mildred Sweitzer,
Janice Trail, Marion Tritapoe, Ernie Truax, Pam Trumpower,
Ralph Wachter, Edna Younker, Frances Younker.
THE FLOWERS ON THE ALTAR TODAY are given to the Greater Glory of God
and in honor
of the birthday of Michael Joyce
by
Debbie Dhayer
***************************************
---
A Word from Our Deacon
---
Praying for you all to have a blessed week!

Yours in Christ,
Mother Margaret+
---