Seasons Greetings!


Happy Holidays to You and Yours

and the entire UAC Family
Program Services Spotlight
Brandon Johnson, Program Services Associate
Brandon came to UAC as a graduate intern with the Summer Youth Employment Program. Two summers later, after finishing his Master of Public Administration from the University of Delaware, Brandon is now the Program Services Associate, involved in a variety of core programs at UAC. When he is not helping the SYE Program or assisting the Program Services Team with Thanksgiving Baskets, Brandon is diligently working to review, record and roll out UAC's policies and procedures, creating a forthcoming Operations Manual.

Outside of keeping busy at work, Brandon likes to relax by running and exploring Philadelphia, cooking, watching sports (Philly sports, yes, but he must cheer on his alma mater, "Go Bucks!") and enjoying the arts.

If you see Brandon around, welcome him to the UAC Family.
AstraZeneca
Health and Science Innovation Challenge

AstraZeneca's first annual Health and Science Innovation Challenge is looking for programs that address today's most pressing health challenges by innovating on traditional approaches and equipping the next generation to be entrepreneurial problem-solvers. AstraZeneca is accepting applications from U.S. based nonprofits to receive up to $25,000 in funding for innovative ideas. Programs selected for funding will present a new approach, tool or technology to help solve a health challenge or build knowledge and skills in the fields of science, technology, engineering and math among K-12 or undergraduate students.

Applications open on Monday Jan. 4, 2016 at 9 a.m. ET
Applications close on Friday, Jan. 29, 2016 at 5 p.m. ET

For more information and to access the online application, visit the online application center.
One Day At A Time (ODAAT)
Christmas Toy Giveaway and March
One Day At A Time (ODAAT) and its partners, the Salvation Army, the Greater Philadelphia Church of Christ and many others, are proud to hold their annual March and Toy Giveaway on Wednesday, December 23rd at 1628 West York Street, Philadelphia, Pa. at 5:00PM sharp. ODAAT will host a brief 5-6 block Stop the Violence March through the neighborhood, starting and ending at 1628 West York Street before the Toy Giveaway for children in attendance, along with musical entertainment, snacks and hot chocolate!

Each holiday season, ODAAT works diligently to gather toy donations for families experiencing hardships. Thanks to the community's generous support, ODAAT is able to ensure that children in Philadelphia have the essentials for a Merry Christmas.

Please save the date, come out and help spread holiday joy throughout the community. If you know a family in need, please contact ODAAT or simply notify them of the event!



Entrepreneur Works
Upcoming Workshops and Events
Seminar: Affordable Care Act for Businesses
January 9th, 2:00pm-3:30pm
Location: Northeast Regional Library, 2228 Cottman Ave, Philadelphia, PA 19128

The Affordable Care Act (ACA) requires businesses to make many decisions regarding health care. This seminar is presented by the U.S. Small Business Administration's Eastern PA District. It is designed to help small business owners understand the basics of the law and what they should consider in making the best decisions for their business and their employees.The seminar will provide an overview of various options available. This program is free and no registration is required.


Philly VIP Small Business Legal Clinic
January 18th, 10:00am-11:30am
Location: Ballard Spahr, 1735 Market Street, Philadelphia, PA 19103

Meet individually with a lawyer for free! Ask an attorney about:
The right legal structure for your business (Sole Proprietor, Partnership, LLC, Corporation, etc.)

Trademarks and logos

Commercial leases

Employees and consultants

Contracts and other small business legal issues
Registration is required, visit here.


Small Business Tax Workshop
January 20th, 6:30pm-8:00pm
Location: Free Library of Philadelphia - Parkway Central, 1901 Vine St. 4th Fl. Philadelphia, PA 19103

Calling all entrepreneurs to join us and learn:
How to plan and prepare for taxes

How record keeping minimizes your tax liability and preparation expenses

Important deduction/credits to note (also difference between deduction and credit)

And much more!
Presented by Fred Koelle, a CPA with 25+ years of experience with F.J. Koelle & Associates.

Register here.
Entrepreneur Works
Torry Burch Foundation Fellows Competition

Ten Fellows will be selected to participate in a three-day workshop in New York City hosted at the Tory Burch Headquarters. The competitive opportunity will include mentorship, keynote speakers and a chance to meet Tory. Fellows will participate in a pitch competition before a panel of judges to determine one winner for a grant investment of $100,000. The ten Fellows will then be a part of a one-year program that provides business guidance from the Tory Burch Foundation.

For more information and to apply by January 12, 2016, visit here.


Entrepreneur Works
The Philadelphia Fashion Incubator

Become a Designer-in-Residence (DIR) for one year with The Philadelphia Fashion Incubator at Macy's Center City! The program is currently accepting applications to provide 6 emerging Philadelphia based apparel and/or accessories designers with resources to launch and grow their own fashion businesses!

DIR's will receive mentoring from the city's leading industry professionals in addition to feedback from the Macy's merchandising team. Applications are due no later than January 15, 2016 to be considered for the program.
FreshVisions Youth Theatre Company
Christmas Offering Selection
The UAC Family congratulates one of our great Program Partners, FreshVisions Youth Theatre Company! They have been selected as one recipient of the Christmas Offering at First United Methodist Church of Germantown. This is the second time First United Methodist Church of Germantown has awarded FreshVisions with one of their offerings, the first time was Easter 2010.

Congratulations to the FreshVisions Youth Theatre Company and thank you to the First United Methodist Church of Germantown community.
DNCC and Google Partnership
Workshop Series to Help Local Businesses Become Searchable
The Democratic National Convention Committee (DNCC) and Google have partnered to offer a "Get Your Business Online" Workshop Series, intended to help small businesses in the Greater Philadelphia area increase their online presence to attract potential consumers. The workshop series will help small business start and grow their online presence in time for the 50,000 visitors expected to attend the 2016 Democratic National Convention.

According to Google, 97% of Internet users look online for local products and services, but 56% of Pennsylvania small businesses do not have a website. These statistics make an online presence essential for small businesses and the 2016 Democratic National Convention, to be held in July at Philadelphia's Wells Fargo Center, presents a ripe opportunity for local businesses and the region's economy.

The workshop series will launch in January, for more information please sign up here.
Philadelphia Association of Community Development Corporations
Nominations Open for 2016 Gala & Awards Ceremony
The Philadelphia Association of Community Development Corporations is accepting award nominations for Community Development Corporations (CDCs), individuals, or for yourself to be eligible to receive one (or more) of the following annual awards:
Blue Ribbon Awards for Community Development Excellence, honoring small and large CDCs for either a program or real estate development project

Community Leader, recognizing outstanding volunteer leadership

Rising Star, spotlighting community development staff under 40 from CDC and Associate Member organizations (non-profit and for-profit).
The deadline for all nominations is 5:00 p.m. Friday, January 15th 2016.

Find the Blue Ribbon Award nomination form here.
Find the Community Leader Award nomination form here.
Find the Rising Star Award nomination form here.

Winners will be recognized at PACDC's 2016 Gala and Awards Ceremony, Thursday, April 21st, 5:30 p.m. at WHYY and in related materials.

For more information contact Pamela Bridgeforth, Director of Programs, at (215) 732-5829, Ext. 101 or pbridgeforth@pacdc.org.


Cranaleith Spiritual Center
Work and Spirit Speaker Series
Join business leaders for a day long retreat on Friday January 22, 2016 from 9:30 am-3:30pm for Leading with Courage and Heart - A Day of Reflection for Leaders in Business & the Professions. Stimulated by the insights from Dr. Karol Wasylyshyn, one of America's preeminent executive coaches and moderated by Dr. Marisa Guerin, UAC Board member, experienced executive and consultant. This retreat is the latest offering in Cranaleith's highly-regarded Work and Spirit series. Hosted at the Cranaleith Conference Center in the Somerton section of Philadelphia the mini-retreat is designed with thought-provoking input and discussion on the ways that the most effective leaders tap into their deepest values and live them with courage and authenticity. The session includes time for personal journaling, as well as a delicious and healthful lunch.

The cost of the retreat is $150. Register by email at
info@cranaleith.org
or phone 215-934-6206
Greater Philadelphia Chamber Of Commerce
Start the new year at January Events
The Greater Philadelphia Chamber of Commerce offers a variety of events in the new year:
Business After Hours networking event
Supplier Network Training, one day training session
Gear Up for Growth, connective Leadership afternoon session

And many more!
UAC Program Partners are eligible for member rates. For more information and to register, visit here.
Philadelphia Social Innovations Journal
Special Edition and CDC Forum
The Philadelphia Social Innovations Journal, the Philadelphia Association of Community Development Corporations and Wells Fargo Regional Foundation will present a special edition and forum of the Philadelphia Social Innovations Journal, entitled Launching Social Innovations and Creating Sustaining Community Impact in Neighborhoods, Friday, January 29th from 8:30AM- 12:00 NOON, at the Public Health Management Corporation (PHMC).
The special edition and launch event will examine the challenges in Philadelphia's neighborhoods and the roles that community development plays in stimulating social innovation at the neighborhood level, developing supportive policies, creating non-traditional partnerships, and forging creative solutions to make neighborhoods, Philadelphia and the region stronger.

For more information and to register, visit here.
Public Health Management Corporation
The WorkForce Institute and City College
The Public Health Management Corporation (PHMC) would like to share information regarding resources in the community,The WorkForce Institute and its career college, City College.

Founded in 1974, The Workforce Institute (WFI) provides job readiness training, industry specific certifications and post-secondary education to those with limited resources, empowering them to pursue dynamic careers in the growing fields of technology and healthcare. Find more information about WFI here.

Founded by WFI in 1997, City College is an affordable nonprofit college, centrally located at 100 South Broad Street. City College provides a supportive learning environment and personalized attention to prepare its students for family-sustaining careers and economic independence. City College offers:
Three in-demand associate degrees in Information Technology (IT)

A popular diploma in Health Information Technology (HIT) which includes certifications in Medical Office Assistant and Insurance Billing and Coding.

A Fast, Flexible, Supportive, Affordable, Competitive, Effective education
City College graduates successfully transition into IT and HIT careers with competitive starting salaries and the skills gained translate into several career paths.

For more information about City College offerings or to schedule a visit, text CITY4ME to 77948, call us at 844-MYCITYNOW, or visit their website.
Philadelphia Youth Network
Stoneleigh Emerging Leader Fellowship

The Philadelphia Youth Network (PYN) is accepting applications for the Stoneleigh Emerging Leader Fellowship, a hands-on experience for young professionals interested in addressing the needs of Greater Philadelphia's most vulnerable youth through policy analysis, research or advocacy. Fellows work collaboratively with a host organization to shape and execute a discrete project that simultaneously advances the mission of the organization and provides the Fellow with the opportunity to gain new skills and experiences.

This is a full-time, grant-funded position that provides salary, benefits and a stipend to enable the Fellow to take advantage of professional development opportunities.

For more information and to apply by Monday, December 21st at 5:00PM, visit here.
PoliticsPA
Internship Opportunity for Spring 2016
PoliticsPA is seeking talented individuals to

write about the political events of the Keystone state

.

Interns will have the chance to gain journalism experience, a stronger understanding of Pennsylvania politics, and the opportunity to build a portfolio with published writing
.
Internship openings are available for the Spring 2016 semester. The position is flexible and interns work remotely. The position is unpaid.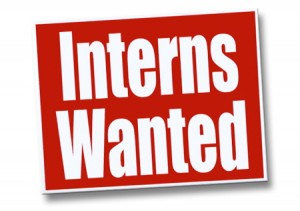 For more information, visit here.

The deadline to apply is December 31, 2015.
Democratic National Convention Committee
Open Opportunity
The Democratic National Convention Committee is accepting applications a Transportation Services Vendor, responsible for providing certain vehicle transportation and transportation management services for the 2016 Democratic National Convention, to be held in July at the Wells Fargo Center in Philadelphia.

More information can be found here.

Philadelphia 2016 Host Committee for DNC
Merchandise Request For Proposals
The Philadelphia 2016 Host Committee for the Democratic National Convention is seeking an experienced firm capable of manufacturing, marketing, selling and fulfilling orders for a variety of Host Committee merchandise. The merchandise would be available for purchase by residents, delegates, media and visitors through online stores and at physical locations in Philadelphia for the duration of the Democratic National Convention next July.

All interested vendors must submit a notification of their intent to bid on the RFP by Wednesday, December 23rd. Final proposals are due to the Host Committee on January 15, 2016.

Vendors must be able to provide merchandise in the following categories:
Clothing of all kinds, including outerwear and headwear;

Paper products, including books, napkins, and promotional materials;

Desk accessories, crystal lucite, and acrylic gift items;

Mouse pads and other computer accessories;

Electronic/phone accessories;

Souvenir photos;

Lanyard and credential holders;

Bags of all sorts (including tote bags and plastic shopping bags);

Official Host Committee Democratic National Convention poster(s) ;

Buttons;

Magnets;

Jewelry items;

Key chains;

Towels;

Writing instruments;

Drinkware (mugs, cups, glasses, thermoses, etc.).
Merchandising firms will be required to create and maintain a website from which customers can order Host Committee merchandise as well as arrange to sell their products at the Wells Fargo Center during the four days of the Convention, at certain Philadelphia hotels, and at other Convention facilities from July 21 through July 29, 2016. The Host Committee will assist the merchandising firm with securing retail space at a downtown Philadelphia location to sell its products as well as with leasing warehouse space within four miles of the Wells Fargo Center to store their products.

Whenever possible, Host Committee merchandise should be made in the United States and produced by union labor.

The merchandise RFP will be awarded early next year.

The RFP can be found here.
At the Urban Affairs Coalition, we are dedicated to attracting, recruiting, and retaining the best talent to meet our business objectives and fulfill our mission. Help us build a stronger community and become part of our team of highly skilled and committed staff.
Beyond the listings on the UAC Website, we have Resources that can help you find and secure employment. The Urban Affairs Coalition is an Equal Opportunity Employer.
21st Century Work-Stream
Achieving Reunification Center
African American United Fund
AIDS Policy Project
Amerihealth Caritas Partnership
Be The Change PHL
Black Writers Museum
Broad Street Run
Campaign for Working Families
Celebration of Moxie Women
Center for H.O.P.E.
Center for H.O.P.E. at Tioga-Simpkins House
COLOURS
Community & Economic Development (CED)
Destined for a Dream Foundation
Ebony Johnson Scholarship Fund
Economic Development Projects (EDP)
Entrepreneur Works
Explorers Sans Frontières
First Responders Institute
Fresh Visions Youth Theatre
GALAEI
Global Citizen/MLK365
Grand Central
Makom Community
Haitian Professionals of Philadelphia
Haitian Relief Fund
Institute for Southeast Asian Archaeology
Keystone Innovations Program
Neighborhood United Against Drugs (NUAD)


North Philadelphia Human Services Development Corporation
Nu Sigma Youth Services
One Day At A Time (ODAAT)
OPPORTUNITIES PA
Parents United for Public Education
Parkside Association of Philadelphia
Philadelphia Anti-Drug/Anti-Violence Network (PAAN)
Philadelphia Ballhawks
Philadelphia Black Public Relations Society
Philly Youth Poetry Movement
PowerShift
Preventing HIV Project
Raise of Hope
Reunification Transportation Service
Stars Within Reach
Street Smart Philly
Summer WorkReady Youth Employment Programs
Teenshop
Thanksgiving Basket Program
Trudy Haynes Foundation
VietLEAD
West Philadelphia High School Class of '66 Scholarship Reunion Committee
West Philly Tool Lending Library
X-Offenders for Community Empowerment
Youth Outreach Adolescent Community Awareness Program (YO-ACAP)