Unleash Africa: Statement of Correction

Unleash Africa's June 2nd, 2016 edition featured Dr. Harry G. Broadman. We regret that there were errors in the delivery of the feature. He was introduced as President and CEO. He is actually the CEO and Managing Partner of Proa Global Partners LLC. There was also a technical glitch in transferring his brilliant piece where two paragraphs were repeated. We have corrected the errors and are re-releasing the edition.
Featuring Dr. Harry G. Broadman, CEO and Managing Partner of PROA Global Partners, LLC
In this issue, "Unleash Africa" is proud to add Dr. Harry G. Broadman to the list of eminent persons who have enriched the newsletter. He is a distinguished scholar, businessman, and global leader and keynote speaker. Dr. Broadman's piece about African countries is incisive and penetrating. Enjoy!
African Trade Group's $200 billion roads infrastructure project for African countries
African Trade Group is promoting a roads infrastructure project for African countries. The project will involve collaboration of US civil engineering companies and civil engineering companies in every participating African country. It is a landmark business opportunity for US civil engineering firms estimated at more than $200 billion dollars. It is also a landmark capacity building opportunity for African civil engineering firms because indigenous civil engineering firms will be able to gain technical competence and experience from sub-contracting their services. For interested parties contact African Trade Group at info@africantradegroup.net for more information. Visit African Trade Group at www.africantradegroup.net.
John Akhile's statement on the Panama Papers was featured on a Turkish site, Strategic Outlook. You can read the article here.

This past month we had another stop on our Unleashed Online Book Tour.
John I. Akhile Sr. was interviewed by the Premium Times in N igeria about the trade agreement between Nigeria and Cameroon. Follow our tour on Facebook and Twitter and participate using #UnleashedBookTour.
Inspirational Journey Through Great Leaders in History
Our video segment is a free flowing segment that features video of issues that are of crucial importance to unleashing the potential of African countries. We have spotlighted corruption and now we turn to more inspirational subjects that can inform and inspire people everywhere. The video spotlight is on the late Lee Kuan Yew, who, simply stated, was a giant! He was the conductor of the socio-economic and political orchestra that took Singapore's economy from a per-capita income of less than $500 dollars in 1963 to more than $70,000 today. Singapore was considered to be a lost cause but no one bothered to tell LKY, as he was affectionately known around the world, and the rest as they say is history. We will be featuring interviews and public addresses of the great man and others in this segment in coming months.
Harnessing Diaspora Power
Diaspora communities play leading roles in the development of home countries. This goes back centuries, even to biblical times. The return of Jews from Babylonian exile was instrumental in bringing hope and greater stability to a dispirited people. A more modern form of Jewish return, beginning earlier in the 20th century and taking off since 1948, has had similar effects.


To be sure, there have been tensions, even conflicts, between returning residents and those who slogged it out at home. Resentment can arise as returnees often get preferences in resettlement through government guarantees, tax credits, and other benefits that those at home never had. Not unlike, perhaps, the story of the biblical Prodigal Son who got the nicest robe and the fattest calf and the most expensive ring and the biggest party upon returning from exile--benefits his older brother never received--despite working hard and remaining faithful to his father.
People from the diaspora bring many benefits with them: an expanded view of the world, new ideas, new skills and knowhow, and of course, money and capital.
A major cohort of contributors to Jamaica's economy occurred in the 1990s when thousands of Jamaicans who left in the late 1950s and the 1960s to go to the United Kingdom returned to the Caribbean island upon their retirement. Because of the growing trend, a special unit was set up by the government to handle their affairs, acting as both a resource and recourse.
Their presence, which occurred in significant numbers, benefitted construction as they built homes, revitalized small towns as their purchasing power of receiving pensions in the very strong English pound sterling, vis a vis the Jamaican dollar, enhanced commercial activity. They became active in their communities, founding returning residents associations, attending churches, and joining civic and community groups.
Better than Jamaica, Israel and India did wonders for their economies in the way they corralled the enterprise of their diaspora communities. Israel and India, for instance, floated bonds on the global market where Israelis and Indians of the diaspora could invest. Israel has had annual bond issuances since 1951, targeted toward but not limited to the diaspora, raising some $32 billion. India issued such bonds in 1991, 1998 and in 2000, raising more than $11 billion.
Even the United States recognized the value of encouraging immigrants to participate in these bonds. In January 2015, President Barack Obama announced a new partnership among the U.S. Agency for International Development, the Calvert Foundation, and several private financial institutions in India to develop an Indian Diaspora Investment Initiative.
The potential for Africa is vast. According to Suhas Ketkar of Vanderbilt University and Dilip Ratha of the World Bank, "many other countries with large diaspora can potentially do the same" as Israel and India in issuing diaspora bonds. Seliatou Kayode-Anglade and Nana Spio-Garbrah, in a paper titled Diaspora Bonds: Some Lessons for African Countries, claim that "nearly 140 million Africans are living outside the continent" and "an estimated 30 million Africans have joined the western hemisphere in recent years while keeping strong ties to their homeland."
Ketkar and Ratha claim that some 22 million Sub-Saharan Africans in the diaspora had more than $30 billion in savings. Ghanaians had $2 billion, Ethiopians $1.9 billion, Kenyans and Somalis $1.8 billion each, Zimbabweans $1.6 billion and the Democratic Republic of the Congolese $1.1 billion.
Diaspora savings far outstripped domestic savings at 265 percent for Mozambique and more than 157 percent for Ethiopia. In other instances, it paralleled closely to what in-country residents saved, such as Ghana, where diaspora savings stood at 85 percent of what Ghanaians saved at home, and Kenya, where the diaspora saved 78 percent of what in-country Kenyans saved.
Such diaspora bonds may be targeted for particular uses. Ketkar and Ratha advocated the use of such bonds for educational services, channeling proceeds to existing education funding structures through the creation of special funds "that are managed as partnership between governments and their development associates."
Some countries could direct such funding otherwise, such as in well needed infrastructural development, though this is risky as large infrastructure projects are notorious for courting corrupters and corrupting those who were not otherwise involved in corrupt behavior.
Already several African countries, including Kenya, Rwanda, and Nigeria have issued such bonds or have expressed interest in doing so. Nigeria has been working for the past several years on such a bond, initially aiming for $100 million and increasing it subsequently to $300 million.
African governments and leaders could also become creative in the use of remittances that are sent home by residents who live and work abroad. For some countries, remittances are the largest net earner of foreign currency. In Sub-Saharan Africa, "remittances are the largest source of net foreign inflows after foreign direct investment, ranking higher than official development aid," said Kayode-Anglade and Spio-Garbrah.
The Mail and Guardian Africa, a newspaper in Kenya, reported in June 2015 that "the 30m-strong Africa diaspora likely sends $160bn home every year." However, Adams Bodomo, a Hong-Kong based Ghanaian academic researching remittances, told the paper that "about 75 percent of all transfers are informal and, therefore, impossible to track." The newspaper speculated "diaspora remittances would be up [to] four times bigger" if proper tracking was done.
Can African governments harness this vast sum of remittances for development purposes? Not through excess taxation or, God forbid, some other means of weaseling money out of people's pockets, but providing means that encourage saving and investing of some of these funds. It is believed the majority of such funds are spent on education, which is great, and consumption, which is good for retail shops, stores and malls. But surely some of that money can be diverted to invest in a country's development in other areas.
And of course, like the Jews in 538 BC or 1948 AD, like what some Chinese and Indians did in the last third of the 20th century into the 21st century, like what more and more Ethiopians and even some Somalis are beginning to do, Africans overseas can be encouraged, should be encouraged, to return and invest in their home countries. Incentives for their return should be put in place. Their presence, their knowledge, their skills and knowhow and their money and capital, can make a vast difference.
The continent's best resource is its people, not only those in Africa, but Africans living abroad.



Africa seems to be the only continent today that is regularly referred to as a "country." It bristles me every time I hear it said. It's reminiscent of Ronald Reagan's chatter with the press aboard Air Force One in late 1982 on his way back to the U.S. from a presidential visit to Latin America: "I learned a lot down there… You'd be surprised, because, you know, they're all individual countries."

As a relatively freshly minted PhD in international business economics at the time, I thought a statement like that coming from the president of the United States was more than odd. Just as such an utterance was, of course, grossly naïve, if not insulting, to Latin Americans, so too is the expression of the same sort to Africans.
Critically, from a business perspective, Africa is not a monolith, African countries are not homogeneous, and focusing on "Africa" as a unit of analysis is, simply put, not terribly meaningful. By painting Africa with a broad brush, perceptions about the real market opportunities and risks are extraordinarily distorted. In many cases–though not all—the
perceived risks
are either understated or overstated, and the same goes for the perceived returns.

Based on the United Nations' nomenclature of a "sovereign state," the African continent is currently comprised of 54 countries, 48 of which constitute sub-Saharan Africa. Needless to say, Africa's countries all differ from one another—many starkly so—along a variety of dimensions: location, square area, topography, coastal vs. landlocked, population size, resource endowment, ethnic composition, diversity of religious practices, languages spoken, colonial heritage, political make-up, and so on.

And, of course, each country's economy has a unique character, making it wholly a misnomer to refer to the "African economy."

I think it is fair to say that the commonly held view is that the vast majority, if not all, African markets are seen as utterly fraught with excessive risk, while exhibiting comparatively few substantial opportunities.

To be sure, there are appreciable risks of doing business in many African countries, including
corruption, reputational, and political risks
, and I am not playing them down at all. But so is it the case in most emerging markets around the globe, whether in Latin America; in the Middle East; in
Russia
and the rest of the former Soviet Union; in Central and Eastern Europe, and the Balkans; in South Asia, including
India
, and in
East Asia
, including–make that,
especially–China
.


Indeed, when I hear sweeping references made about one emerging market in the world as being more or less risky, or being a better investment opportunity, than another, I have to chuckle—and frankly not in a good way. Regrettably that is commonplace, even among some of the most astute—and well-known—corporate leaders, investors and bankers, especially in the advanced countries. Ultimately, to paraphrase former U.S. House Speaker Tip O'Neill's quip about politics: "All investment risks and opportunities are local."

Sure, global, regional and national factors influence the opportunity-risk tradeoffs of any particular commercial transaction or investment project. And, assessing such tradeoffs in an emerging market is usually a
very tricky enterprise
. But reliance on qualitative perceptions, especially at the aggregate level, let alone hearsay, is a very poor substitute for systematic, data-driven, field-level analysis. So much so that I cannot tell you how many
colossal investment mistakes
I've seen or heard about being made in African countries—whether on the upside or the downside.

So what are some of the most critical economic misperceptions about countries on the Africa continent? Here are three.

Growth in Africa is an illusion. From an historical perspective, the economic performance of the bulk of Africa—the 48 countries comprising sub-Saharan Africa—has been far stronger than popularly believed. Over the past decade and a half—from 2000 through 2015—the average annual growth rate of "real" GDP (that is, GDP adjusted for inflation) was 5.5% for sub-Saharan Africa as a whole. Over the same period, average annual real GDP for all emerging markets taken together (including the globe's fastest growing countries, such as China and India, among others) grew at only a slightly higher rate: 5.9%. By comparison, the corresponding average growth rate among the world's advanced countries was just 1.8%–about one-third as fast as sub-Saharan Africa.

Looking forward, the International Monetary Fund (IMF)'s most recent forecast—which of course takes into account largely unanticipated "new" weaknesses in much of the global economy, especially soft energy and commodity prices as well as the serious structural
downshift in China
—indicates that by 2017 average GDP growth for sub-Saharan Africa actually will be in tandem with all emerging markets: 4.7%.

To be sure, these averages absolutely mask cross-country variations for any given year, as well as for swings in growth over time for any particular country, with oil- and other commodity-dependent countries or those going through fundamental political upheavals, constituting the prime examples displaying such patterns.

To this end, between 2000 and 2015 the three slowest sub-Saharan economies were Central African Republic, Zimbabwe and South Sudan, all of which registered negative average GDP growth, while Sierra Leone and Equatorial Guinea were the fastest, averaging double-digit growth.

It needs to be emphasized that by no means are annual growth rates on the order of 5% sufficiently high for most African countries to bring about job creation and a reduction in poverty at a pace that meets the local as well as global communities' aspirations. But the data do make clear that if the African growth story is an illusion, David Copperfield is in big trouble.

South Africa, the traditional point of entry for investors coming to Africa, is the continent's growth engine. Actually, this is less and less the case—on both counts. Hobbled by dysfunctional governance, an entrenched and often corrupt administrative bureaucracy, a long history of protectionist trade policies, and inadequate investment in and maintenance of basic infrastructure, especially electricity grids and port facilities, South Africa's bloom has been off the rose for some time. Since 2007, the nation's annual growth rates have been in steady decline—in 2015 real GDP grew 1.4% and is forecast to grow only 1.3% in 2016—and over the last decade and a half, its average rate of growth—3.1%–places it barely above the lowest quartile of all the continent's countries, only slightly ahead of Burundi and Swaziland.

So who have become the economic stars of sub-Saharan Africa—those with fairly sustained high growth rates over the past decade and a half?

While there are some changes from year to year, illustrative representatives of this group include Angola, Botswana, Chad, Cote d'Ivoire, Democratic Republic of Congo, Ethiopia, Ghana, Kenya, Malawi, Mauritius, Mozambique, Namibia, Nigeria, Rwanda, Senegal, Tanzania, Uganda, and Zambia. (Of course, with the current
depression in oil prices
, growth in Angola and Nigeria, among other major oil producers on the continent, is seriously stalled; so much so that they are confronting significant fiscal shortfalls and widening budget deficits.)

One sure indicator of South Africa's diminishing economic role on the continent is that domestic businesses themselves are plowing a larger and larger amount of their resources in an increasing number of countries to the North, where they can avail themselves of stronger growth prospects than at home.

Another telltale sign is that foreign businesses from outside the continent are less frequently using South Africa as the economic gateway to penetrate sub-Saharan markets. Instead, initial commercial forays are being taken in the countries of choice directly.

One very visible reflection of this is the explosion of new investment along both the Eastern and Western coastlines of the continent North of South Africa either to establish wholly new, or refurbish existing, ports, coupled with new freight-forwarding, logistics and rail and road networks into interior markets.


In fact, inter-port competition is becoming so intense for South Africa, especially vis-à-vis the main and highly congested port at Durban, that in bordering countries—most notably at Namibia's Walvis Bay and Mozambique's Maputo–modernized ports and associated terrestrial transport systems are now actually allowing shippers to bypass Durban (thus saving extra days of sailing and of sitting in the harbor waiting for berthage to open up) and bring in the cargo overland to the same targeted South African sales endpoints but at far lower cost and with the shipments exposed to de minimis pilferage.

African countries are as fragile as they ever were, always on the verge of another crisis. Are African states, particularly the ones highly dependent on commodities, highly vulnerable to shocks from external changes in demand, supply and thus world prices? Of course. This is hardly unique to Africa, nor to emerging markets in general. Indeed, it will take decades for these economies to diversify; frankly more than likely far longer than most observers expect. But it's important to not discount the changes already afoot.

While the majority of Africa's exports remain commodity-driven—constituting 60% of total exports—the role of manufacturing in trade has been increasing. Today, manufacturing accounts for 16% of sub-Saharan exports. No doubt, this imbalance needs to be further redressed. And even among commodity exports, there is a need for African producers to be able to climb the value chain and process such commodities prior to their exportation. But this is starting to happen, in some cases, significantly.

Integration of African businesses into global
"network trade"
—the exporting and importing of constituent portions of final products or services—has also grown over the past decade or more. Indeed, it has exploded. This is only to a limited degree the result of activities by U.S. and EU multinationals—the parties who by far still account for the bulk of cumulative investment in Africa. (It is a
myth that the Chinese
have assumed that position.) Rather it is largely due to the growth of Africans' participation in
"South-South"
trade and investment, that is, international transactions among emerging markets (as distinct from traditional "North-South" commerce—trade and investment between the advanced countries and emerging markets). It is here where the Chinese–as well as Indian and Brazilian–firms' new flows of investment in African markets come in.

Either way, however, the result is that African firms are increasingly directly exposed to international competition—arguably for the first time in the continent's post-colonial history. There is little question that the effect will be to strengthen the most efficient African firms, but also drive out of business the most inefficient enterprises, and that will be a painful process—one that cannot be overstated. But it is inevitable. Postponing this process only becomes increasingly costly—not only in terms of the costs of the transition itself, but also in terms of the opportunity costs of delaying the realization of the benefits of increased economic growth.

And perhaps most important is the enhanced efficacy of economic policy management on the part of a number of Africa's governments. Here we actually have results from a real experiment from which insights can be drawn. During the global financial crisis that began in 2008, despite the worry that it would be countries in Africa, more than any other region of the world that would put in place price controls and protectionist policies in the hopes of sheltering the population from economic shocks, many African policy makers, veterans of hard-won economic reforms over the past few decades, were actually part of the few exceptions around the world to refrain from such self-defeating policy actions. Other emerging markets—Brazil, India, Turkey and Russia, for example—as well as a number of advanced country markets actually pursued
such initiatives
to their detriment.

What was the result? Taking into account each region's "initial conditions" as the crisis unfolded, compared to their economic standing as the crisis began to wind down, Africa was the most
resilient region
of the entire world.
One doesn't need to be pollyannaish to acknowledge that a sizeable number of African countries are in the midst of an inflection point, reflecting a secular or structural—rather than a cyclical—change to a pattern of sustained, higher rates of economic growth. It's by no means all countries on the African continent, nor inevitable that it will be so. Moreover, even for the countries in the midst of this transition, the pattern has not been, nor will it be, linear. There will be setbacks, just as there will be positive surprises.

Nor is it the case that there aren't currently substantial risks of investing in these countries, let alone in other parts of the continent, indeed in all emerging markets. But so too are there new as well as unfound investment opportunities in Africa.
Innovative approaches
are increasingly being developed and undertaken by businesses and investors to both mitigate these risks and capitalize on such opportunities—in Africa as elsewhere. But the prerequisite to benefit from those approaches is to come to grips in achieving a genuine assessment of the real conditions in these markets. Anecdotal perceptions, rather than data-driven assessments, are a sure way to lose one's shirt in such situations.
---
*
"Africa, the Continent of Economic Misperceptions" was originally published on March 31, 2016 on
Forbes
. It has been reprinted with permission from the author.
---

To Improve Governance African Countries Need John Hoskyn's "Wiring" Diagram
There are so many fun parts to breaking out of the shackles of dependency, poverty and social disorder. Underlying it is that it is a journey rather than a destination. The journey of the Asian Tigers began with the decision of their leaders to not settle for mediocrity. In order to change society the people must first agree that the circumstance in which society finds itself is not ideal. The world is replete with societies that grew fed up with their circumstance and changed.
In Britain, for instance, the late Baroness Margaret Thatcher came to power because British people were fed up with incompetent governance. In the 1960s, a great island-nation whose people practically created the modern world and instituted the template of globalization through the far-reaching British Empire, was on its knees. From the 1960s through the 1970s, a span of nearly twenty years, a recalcitrant Trade Union movement had dethroned successive governments by paralyzing services with crippling strikes.
Fig 1 Governance in a nutshell
Businesses that were created by government intrusion into enterprise, with the hope of achieving utopian full-employment, were found to be unproductive behemoths that could not deliver on the promise that fueled their creation. In other words, businesses that the government purchased in order to ensure full employment were so inefficient that they could not produce the services that the business were originally founded to supply to society. The businesses became loss-leaders and a massive drain on public resources. Britain, a country whose citizen introduced modern steel production to the world by inventing the Bessemer process, was unable to produce steel competitively under government-owned and managed steel plants. Finally, the government was itself crumbling under cumbersome public expenditures that led to business-enterprise-retarding high taxation of the productive sector.
The result of systemically grounded governance failings on the conservative and liberal side, led to degradation of standard of living of British people. In response, British society reacted and voted for the first-ever woman Prime Minister, a conservative government reformer, in Margaret Thatcher. "England was in a time of economic and political turmoil, with the government nearly bankrupt, employment on the rise and conflicts with labor unions. This instability helped return Conservatives to power in 1979. As party leader, Thatcher made history in May 1979, when she was appointed Britain's first female prime minister."
They were fed up with incessant labor unrest and strikes; with Public ownership of businesses that were incompetent and unmanageable; and with the direction of governments that were impotent and powerless to effect positive change in the affairs of the nation. Their frustration was exemplified by a company like British Telecom's inability to provide phone service although it enjoyed a total monopoly in the market.
Asian nations also reached the same degree of frustration about incompetent governance. That, along with blatant corruption, were the reason South Korea's students took to the street in massive protest against Syngman Rhee's incompetent governance and impotent government. Generalissimo Chang Kai Shek's government learnt from the frustration that caused Chinese people to boot his party and government of the Kuomintang out of power in China in favor of the communist party. In their new start in Taiwan, the Kuomintang endeavored to create a more inclusive society driven by opportunity for all and a goal of fostering prosperity for everyone who wants to climb the ladder of success. Singapore voted a very young lawyer as its first Head of State and the late Lee Kuan Yew, known affectionately as LKY, took office by foreswearing corruption by his entire cabinet. Every cabinet member, including the Prime-Minister, wore white attire for the inauguration to symbolize the administration's commitment to governance purity.

---
Voice and Accountability: the extent to which a country's citizens are able to participate in selecting their government, as well as freedom of expression, freedom of association, and a free media.
Political Stability and Absence of Violence:

the likelihood that the government will be destabilized by unconstitutional or violent means, including terrorism.

Government Effectiveness:

the quality of public services, the capacity of the civil service and its independence from political pressures; the quality of policy formulation.

Regulatory Quality:

the ability of the government to provide sound policies and regulations that enable and promote private sector development

Rule of Law:

the extent to which agents have confidence in and abide by the rules of society, including the quality of contract enforcement, property rights, the police, and the courts, as well as the likelihood of crime and violence.

Control of Corruption:

the extent to which public power is exercised for private gain, including both petty and grand forms of corruption, as well as "capture" of the state by elites and private interests.
---
Fig 2 Attributes of Good Governance… Source, World Bank
Much like social-economic frustration in Great Britain gave rise to Margaret Thatcher and "Thatcherism," frustration with political weaknesses and endemic national poverty forced Asian nations to adopt a unique development strategy that was at odds with the prevailing development message of multilateral development agencies, especially structural lending apparatuses such as the World Bank and International Monetary Fund (IMF). In turning to export-oriented development, Asian nations accepted the mantle of providing better governance structures that will enable and empower their people to compete for and win markets around the world often in direct competition with patent-originator and inheritor companies in the Western hemisphere. Interventionist economic policy espoused by Asian Tigers was in contrast to advice offered by Western multilateral agencies. However, it did not deter the leaders. The fact that Asian leaders were willing to push ahead in spite of objections from patron-nations demonstrates their commitment to finding a path that works for their states and speaks directly to the level of competent governance that African nations have yet to achieve.
The goal of achieving economic and political emancipation is inextricably linked to the development of competent governance in African countries. In some countries, it is necessary to go to the drawing board to begin to investigate and address what has gone wrong and there is much to investigate. In this regard, the experience of Great Britain can also be instructive. One of the architects of Margaret Thatcher's surgical operation on British society, which included the demolition of militaristic, anarchistic Trade Unions, privatizing government businesses, and reforming Britain's welfare state, was John Hoskyns. He created a diagram known as the "Wiring" diagram that traced the bedrock causalities of socio-economic conflagration of pre-Thatcher Britain. Such as: a dysfunctional socio-economic structure; frequent labor unrest; poor industrial performance; high unemployment; massive degradation in the standard of living; high unemployment and high inflation; loss of Britain's influence around the world, etc. Using the diagram's diagnostic analysis as a key ingredient in the process, ameliorative policy prescriptions were proposed to redress deficiencies in governance.

Fig 3 Wiring Diagram of John Hoskyns
In the same way, African nations need the insight of dynamic models that will identify all the issues plaguing society. From such models, policy prescriptions should be devised along with operational infrastructure to resolve them. In African countries the analysis has to start from the pre-independence era. It should address why corruption, which is not inherent in the cultural DNA of most Sub-Saharan African (SSA) cultures, has occupied a larger-than-life footprint in post-independence Sub-Saharan Africa countries and what to do to eradicate the scourge. In every country the "Wiring" diagram should encompass cultural nomenclatures that are counterproductive to society's achievement of success and prosperity and effect eradicative premises for all such, including the most sacred cows. It is postulatable and infinitely defensible that a culture that perpetuates itself on enslavement, impoverishment and oppression of vast numbers of its own people is unsustainable and, ultimately, worthless.
Therefore "Wiring" diagrams all across Africa should examine society's most vexing problems and failures. A few examples are: Why were Africans the victims of the Trans-Atlantic and Trans-Saharan Slave Trade and not the Chinese or people of other cultures? Why do processes that work successfully in many other parts of the world fail to work in most African countries? What is the cause of intractable governance issues in African countries? Why is there persistent high level of poverty in spite of more than four decades of efforts to reduce it? What is the root cause of rampant corruption across all levels of society in most African countries? Why do African leaders bank the money that is appropriated from their country's treasury in banks of the colonial government thus starving their nation of development capital while helping to drive economic development in the other countries? Why do governments persist on operating failed economic strategies rather than doing a U-Turn when it is found to not be working? Why are African governments afraid to implement Export-Oriented Industrialization (EOI)? After expounding on what and why, the next step is to fashion solvation ideas that will extricate society from the debilitating effects of the challenges identified in the "Wiring" diagram.
---
http://www.biography.com/people/margaret-thatcher-9504796#britains-first-female-premier

https://www.ekoreajournal.net/issue/view_pop.htm?Idx=3213

https://www.marxists.org/archive/peng/1951/nov/causes.htm
John I. Akhile Sr. is the author of two books: Compensatory Trade Strategy: How to Fund Import-Export Trade and Industrial Projects When Hard Currency is in Short Supply and now Unleashed: A New Paradigm of African Trade with the World. He is also the President of

African Trade Group LLC

., a U.S. based trading company.

Low Oil Prices: Crisis or Opportunity?
by Joseph Hammond

Though oil prices have showed signs in recent months of recovering from their lows just a month ago, the re-introduction of Iranian crude oil to the market and sluggish growth in China may serve to depress oil prices for the rest of this year. For Africa's oil exporters this development has been met with consternation about the future. For Africa's oil importers the news has been met more positively. Many exploration projects in greenfield areas are on hold in East Africa as well as elsewhere.


Rather than crisis, the low oil prices are an opportunity for African countries and governments to broaden the base of their economies and engage in export-orientated growth and away from merely commodities. As John I. Akhile Sr. describes in his book Unleashed: A New Paradigm of African Trade with the World, by developing industrial production and manufacturing the African countries can follow the example blazed by the "Asian Tiger" economies to wealth and prosperity. While oil and commodities more generally tends to concentrate wealth in the hands of an elite few, the development of an industrial base has a positive impact on all levels of society and to the development of a middle-class. African countries who realized this opportunity early on have already seen some benefit. Indeed despite being the world's most populous landlocked country, Ethiopia has attracted international clothing retailer H&M to develop a factory there.

When oil prices recover, African countries should also follow the example of countries like Uganda which have sought to increase the economic benefit of oil production with the development of a modestly sized oil refinery that will help support the local economy. When crude oil is turned into gasoline for local use or into plastic feedstocks for factories, African countries will have a better grip on their destinies.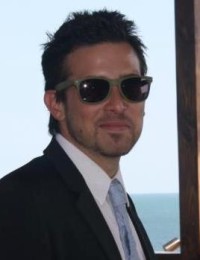 Joseph Hammond is
a journalist and consultant. A former Cairo correspondent for Radio Free Europe, he has also reported from four continents on issues ranging from the Arab Spring to the M23 rebellion in the Eastern Congo. As a consultant Mr. Hammond has worked for the Oxford Business Group, Global Integrity, and on international aid projects related to conflict issues. In these roles he has worked in Qatar, Turkey, Indonesia, Bahrain, Ghana and elsewhere. He was a 2014-2015 Fulbright-Clinton Public Policy fellow with the government of Malawi. Mr. Hammond has a Master's in Middle East and African History from California State University Long Beach, and speaks enough Spanish and Arabic to discuss boxing, a sport he treasures. He is native of Long Beach, CA.
African E-Commerce Marketplace Boosting Intra-African Trade
Launched in 2014, the UK-Nigerian e-commerce site,
Cokodeal.com
, continues to grow as a marketplace for the exchange of locally-produced African goods. Serving over 400 merchants and 80,000 monthly visitors to the site, Cokodeal.com has already expanded into a bold, creative, and visionary enterprise since its genesis.

CEO of Cokodeal.com, Michael Dola, said at a press conference when the site was first launched that "[Cokodeal.com] was a dream born not out of a quest for personal prosperity; it is a product of an ardent desire for an Africa that will not be at the mercy of foreign aids, but a continent that will be the convergent point of global trade."
According to Dola, "Cokodeal.com is Africa's largest local content e-commerce site, with a presence in Tanzania, Ghana, South Africa, Nigeria, Rwanda, Kenya, and Zambia." Dola recognized the problem of many African markets being consumer based, and he understood the potential of the African continent's natural and human resources. He endeavoured to find a way to help tap into that potential and help African nations transition "from the third world to first world."
The African continent is the second largest in the world, and one that is rich with natural resources. According to the African Natural Resources Center (ANRC), Africa contains 30% of the world's known reserves of minerals and the largest cobalt, diamonds, platinum, and uranium reserves in the world. Africa also has a booming population that is expected to hit one billion in 2016.
But even with all of the vast resources across the continent, over half of trade in Africa is in the informal sector, according to the Chatham House UK, in 2015. To help break into that sector and draw the trade out of the informal sector, Cokodeal.com's vision and mission is to "improve well-being of Africans' through trade and to connect Intra-Africa trade to the global market."
To do that, the site offers a platform for farmers, artisans, and manufacturers to be able to sell their products at wholesale. All goods that are being sold must be made in Africa, but the types of products are vast, including food, textiles, leather, minerals, and artisan crafts.
The traders on Cokodeal.com help support the business with their monthly subscriptions and payment for adverts on the site. In return, Cokodeal.com provides an online platform that easily manages the trade of products. Cokodeal.com also helps find new buyers in new markets for the merchants selling on the site, and in turn continues to work toward its mission to be an important factor in the growth of intra-African trade. There is little overhead tied to Cokodeal.com as the products do not need to be managed or delivered by the site. Dola says, "Our revenue structure of monthly subscription and advertisements both from our clients and external organisation will leave us with an above average return that will yield 120% yearly increase after the first year." A leaner business model helps Cokodeal.com be able to focus its return on being able to expand the site and markets for its traders.
Cokodeal.com is a very miniature version of Asia's Alibaba.com, the global leader in the online, business-to-business, consumer-to-consumer, and consumer-to-business marketplace. To put it in perspective, Alibaba was founded by Jack Ma in 1999, in San-Francisco, California, as a gateway for Chinese manufacturers to reach Western and Asian buyers. In September of 2014, Alibaba floated an Initial Public Offering (IPO) which raised $25 billion. Its market capitalization at the time was $231 billion. It has since dropped to $212 billion. Cokodeal.com's platform is quite similar, and the business model of Alibaba it mimics is a proven model, which bodes well for Dola and his enterprise.
As the site continues to grow, Dola said in an interview with Nairametrics that "with [their] improved search optimized site more businesses have begun to get more calls from as far zones as Europe, Cameroon and other parts of Africa to place large orders for their goods like ginger, cocoa, and shoes." They are continually looking for more and better ways to connect buyers and sellers and ways to guide traders to be as successful as possible. Currently Cokodeal.com has specialized homepages for six countries: Nigeria, Tanzania, Angola, Ghana, Kenya, and South Africa. It also allows the use of 14 different currencies to make it easier for international business between buyers and sellers.
When asked where he sees Cokodeal.com in the future, Dola said that in one year, Cokodeal.com should be able to "deploy a robust working system to bridge African trade." In five years, they hope to "have the ability to give interest free loans to [their] trusted businesses on the platform for long-term investment, with ease of capital accessibility." And in ten years, Dola said, "We see Cokodeal to coordinate export trade of at least 58 percent of African trade."

In an interview with CNBC Africa, Dola said that "Growth is a gradual thing and progress is a slow process." While there is still much progress to be made for the African continent to become the powerhouse it can be, entrepreneurial endeavours like Cokodeal.com encourage local production and are boosting intra-African trade. It is proof that positive change is happening for African nations to become global trading partners through Africans and their locally produced goods.
Economic Diplomacy
Economic diplomacy is the process whereby nations galvanize support for structural economic reform by actively canvassing for credits and other forms of development support from other nations with whom there are existing friendly relations. For instance, a country that is seeking to develop certain types of industries may seek export credits for importing equipment, technical expertise and other resources from one or more sources. The diplomacy required to successfully lobby for such support may include exchange of visits by the respective heads of government. The effectiveness of economic diplomacy depends on the plans, initiative, and communication skill of those advocating on the nation's behalf.
When entrepreneurs and businesses lobby investors and other businesses for capital, the most crucial weapon in their arsenal is the plan undergirding the request. The plan has to show that a great deal of thought has gone into the request. The core of the plan is the actual documentary sketch of the road to establishing the business or investment activity, also known as a business plan. For nations who are undertaking economic diplomacy to drum up support for importing resources, it means being able to demonstrate ability to repay. There has to be an unambiguous and passionate commitment to the course in a way that will engage the interest of the audience. Like investors in a new business venture, the targets of economic diplomacy want a fair return on invested capital (credits) and a bonus benefit for the risk associated with the credit outlay. The bonus benefit is new business opportunities for businesses of the nation being solicited for credits.
South Korea employed extensive economic diplomacy to fund its export-oriented industrialization drive. Germany was a major target of South Korea's diplomatic initiative and it paid off in Germany's support. Japan was another recipient of South Korea's economic diplomacy in her effort to develop a steel industry. Through a complex arrangement, South Korea succeeded in getting Japan to provide more than $500 million dollars in grants and loans towards redressing Japan's abusive occupation of the Korean Peninsula. Part of the funds was used to procure steel manufacturing equipment and know-how from Japanese companies led by Nippon Steel.
The agreement incorporates the two primary interests of the nation providing the credits. Japan was assured that South Korea could repay the loans through diligent management of scarce financial resources and a will to succeed on the part of South Korean operators. Japanese companies were the beneficiaries of the purchase orders using Japanese credits. In other words, Japan gave South Korea loans and grants towards building a steel plant and Japanese companies were paid by South Korea for supplying equipment and know-how for the steel plant using the credits provided by the government of Japan.
From the arrangement both sides received what they wanted. South Korea got the steel plant she wanted and Japan was paid back the credits extended to South Korea for the building of the plant. The evidence of the success of South Korea's steel strategy is POSCO, formerly Pohang Iron and Steel Company. In 2010, POSCO was the largest steel manufacturer in the world. The company has grown to encompass international outlets and is now a South Korean multinational company whose shares are traded in the major stock exchanges in the world.
There are several inferences that African countries can draw from the experience. The first is that economic diplomacy is ineffective without a well-laid plan and strong advocates who are well-versed in it. The second is that a track record of success is crucial for building credibility. In this regard, countries that have a porous record of financial accountability and abrogating loan obligations enter economic diplomacy with baggage that has to be addressed. The countries have to face the challenges of past errors head-on to demonstrate an unequivocal break from past anomalies. The second is that the ability to repay debt obligations is inextricably linked to the process of deploying the resources borrowed and the management of the investment in which the funds were spent. In short, success requires that nations make prudent and precise use of the loan and grant resources according to stated plan. It is vital to follow up the process from the first part, which to use the proceeds of loan funds wisely, by successfully executing the project on which the funds were invested so as to generate the profit needed to repay the credits.
Historically, African countries have struggled with ensuring that loan funds are applied to the stated purpose for the loans. It is not uncommon for officials to appropriate the funds for their own personal use to the detriment of the project. There are too many examples to cite but two are of paramount importance. The first is steel development in Nigeria. After four decades, steel development has cost Nigeria billions of dollars and steel production has not materialized substantively. The two plants are exceptional entries in the contest for the worst return on investment capital in world history. Kenya raised one billion dollars from the private capital markets in a bond offering but it was later discovered that more than ten percent of the proceeds did not make it to the coffers of the government of Kenya. In other words before the money has been invested and any return recorded the seed capital of one billion dollars had already shed ten percent of its value.
The other challenge is that the ensuring project or projects are poorly executed and as a result are not sustained. Poor execution renders the source of repayment of loan funds totally incapable of fulfilling its duties. The combination of failing to deploy loan funds for the purpose contracted and managing ensuring investment without regard to repayment obligation and schedule makes African countries a difficult risk. In order to have effective economic diplomacy, past failing in these areas have to be exorcised to the satisfaction of the targets of economic diplomacy.
Our Mandate
To deliver Africa to the world and the world to Africa.

Our main focus is on African trade. We specialize in helping clients in African countries to develop industrial projects. We will broker commodities and manufactured goods to and from the global market to African countries. In the area of industrial exports, we will help our clients to develop export oriented industries and market the goods produced in hard currency markets.

Our Vision
Our goal is to be a key component of the transition of African countries from raw materials exports to industrial goods export. In addition to contributing to the rise of export industries in every African country, AFRICAN TRADE GROUP aspires to become the premier company in the trading of commodities and manufactured goods of African origin.