Share Your Success Story
If you have a great success story for Chocolatey, especially where it has helped solve a problem or improve your Windows experience, please join the Chocolatey Success Stories list and we'll follow up soon with more information. We want to know your stories, and you may be able to score some major discounts on Chocolatey Professional and/or Chocolatey for Business! We'll need you to sign up soon, we'll be closing signups for the list on April 5th . Go sign up now!

Chocolatey is 5 Years Old!
Chocolatey turned 5 years old recently! Rob committed the first lines of Chocolatey code on March 22, 2011. At that time he never imagined that Chocolatey would grow into a flourishing community and a tool that is widely used by individuals and organizations to help automate the wild world of Windows software.

While not a completely accurate measure of usage and popularity, downloads from the community repository represent a pretty good context of growth:



Some Highlights:

Mar 2011 - First lines of Chocolatey committed.
Sep 2011 - https://chocolatey.org (the community repository) is introduced.
Mar 2012 - Chocolatey is featured in Pro NuGet book.
Oct 2013 - Community repository surpasses 1 million downloads!
Dec 2013 - First lines of Chocolatey rewrite are committed (what is 0.9.9.0+).
Oct 2014 - Kickstarter begins!
Oct 2014 - Community repository is now moderated.
Nov 2014 - Kickstarter funds!
Mar 2015 - Chocolatey rewrite is released.
Q3/Q4 2015 - Moderation automation enhancements introduced. Community repository gets stability enhancements.

There is a more detailed post at Celebrating 5 Years With Chocolatey!

You have been amazing in helping Chocolatey grow and showing that there is a need that it fills. Thank you so much! Here's to the next 5 years, may we change the world of Windows forever!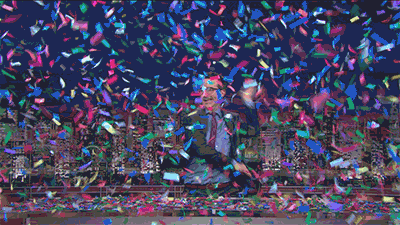 Professional / Business General Availability May 2nd
You may have seen that the earliest Kickstarter rewards were delivered on February 1st, which were promised 3 months ahead of general availability. We are setting GA to Monday, May 2nd. In preparation for the upcoming licensed versions, here's what you need to know.

Join the go live event (and/or add a reminder to your calendar for May 2nd, 2016)!

Features
When licensed versions of Chocolatey become available in May, the following features will be available:
Malware protection / Virus scanning - Automatic protection from software flagged by multiple virus scanners - Read more...
No more 404s - Alternate permanent download location for Professional customers. Read more...
Integration with existing Antivirus - Great for businesses that don't want to reach out to VirusTotal.
(Business Only) Create packages from software files/installers - Do you keep all the applications you install for your business internally somewhere? Chocolatey can automatically create packages for all the software your organization uses in under 5 minutes! - Shown as a preview in a recent webinar (fast forward to 36:45)
Support and prioritization of bugs and features for customers.
Please note other features may be available by go live.
As 2016 continues on, we'll be adding more features as they are available, some of which are based on what you can see in the Kickstarter.

Exclusive Limited Go Live Discount! Limited Availability
As part of going live, we've set up a special coupon code for a 40% discount for the first 200 licenses purchased! 40% off your first year licensing is huge! We are going to provide the exclusive coupon code link in the next newsletter (and ONLY in the newsletter). We'll be activating the coupon codes at a predefined special time, which will also be announced in the newsletter!

We may also need to limit availability in the first few weeks to less than 1,000 pro and less than 20 business customers to ensure we've worked out all of the kinks in our processes and back end systems. It's something to keep in mind if you are thinking about getting licensing. To help you be fully prepared for May 2nd, let's take a look at pricing.

Pricing
Licensing is an annual cost. The prices below reflect the per month pricing of the yearly cost. Here are retail costs for the licenses:
Professional - up to 5 machines for $8/month (about the price of a single lunch outing)
Business Startup - up to 25 machines for $50/month
Business Small Pack - up to 75 machines per pack - $200/pack/month
Business Medium Pack - up to 250 machines per pack - $650/pack/month
Business Large Pack - up to 1200 machines per pack - $2,500/pack/month
Enterprise - see next section
Please note that pricing could be subject to change.

You may be curious about the "pack" in the subscriptions. It's really to give you better pricing structures when purchasing licensing. If you are a small business with 125 computers, you don't need to purchase a Business Medium license, instead you could purchase two small business packs and that would allow you to go up to 150 machines for $400/mo instead of $650/month. If you are a large business with 2,600 machines, you would purchase 3 large business packs which would allow you to go up to 3,600 machines.

Chocolatey for Enterprise
We are still working on the Enterprise offering, however it will not be available with the rest of the licensing in May. If your company is interested in participating in testing Enterprise ahead of when it is expected to be available in the latter half of 2016, please sign up at Chocolatey Enterprise Beta and we'll be in touch soon.

With that we are always interested to hear any thoughts, issues, or any features you would like to see in future releases for organization use. Join the list to have a direct private line to share those thoughts with us.

Getting Ready for Chocolatey vNext
FOSS is always continually getting better and Chocolatey v0.9.10 is another leap forward in automation technology. There are so many things going into this next release of Chocolatey that it almost feels like the jump from 0.9.8.x to 0.9.9.x (although that one was a bit bigger). Let's take a look at what you can get with the latest beta:



Note: If you don't see an animated image, you can view it at Chocolatey tab completion/refreshenv.

In the next newsletter we will detail more in depth, but here are some of the things that you'll see in choco 0.9.10 (and you can get now in the latest beta!):
PowerShell tab completion. Even for package names. I know right? See it in action in the video above.
How about never needing to close and reopen your shell again for PATH changes? That's what refreshenv is (shown in the video above).
Alternative sources are back (-source webpi, -source windowsfeature, etc)
The auto uninstaller - anything installed by Chocolatey that ends up in Programs and Features is about 80% successful in being able to be uninstalled automatically without an uninstall script. In 0.9.10, that number jumps to near 100%. This feature has been in beta for the 0.9.9 series, it's on by default in 0.9.10.
choco list/search has had some major enhancements. See it in action.
We're signing the binaries and the PowerShell scripts on release. This brings more trust for choco itself.
PowerShell interaction is now done through a custom host, which means you can use Prompt/Read-Host and it will work in headless mode.
Environment variable change detection (see the video above).
Package creation template enhancements, extension enhancements.
Quite a bit more, we've closed nearly 80 tickets for 0.9.10 and have about 30 more we'll be addressing! See the ChangeLog for details.
In short, Chocolatey v0.9.10 is going to wow you. And we haven't even mentioned the best features yet. Stay tuned...

Until next time, "Let's Get Chocolatey!"
Chocolatey Events

Chocolatey Professional / Business General Availability
May 2, 2016




About Chocolatey

Chocolatey was started in 2011 by Rob Reynolds and has since grown into an automation framework that consists of a client tool, a community feed (with numerous other feeds public and private), and a vibrant community! Read more...