top



Videogram - REMINDER!
February 5, 2023
The Videogram

is published every other month, linking you to the latest information on the club website (see links below). When news can't wait, Videogram ALERTS keep you informed. Videogram REMINDERS make sure you don't miss important events.

Past Videograms are archived on the club website.

Want to change the way you receive these emails?
You can update your preferences or unsubscribe from this list.
---
CONTENTS:
Recent Changes to Gate 12
Video Shooting Expedition - This Saturday, February 11, 2023
Video One Productions - Meets the 2nd Friday at 1:00 pm Via Zoom
Theatre Guild Presents Love Letters - Thursday, February 16, 2023
Forum - PC Corel Video Studio via Zoom - Monday, February 20, 2023
Short Film Showcase - Monday, March 6, 2023
Short Dramatic Script Contest - Deadline - March 10, 2023
Monthly General Meeting - Premiere - Bowling Ball Debacle - March 16, 2023
It's Time to Renew Your Membership
Volunteers Needed - Video Lab and Video Studio
---
RETURN TO TOP
GATE 12 - Clubhouse 2
"ENTRY CHANGES"

As many of you have experienced, all residents are now required to present your Village ID card to gain access through Gate 12. The Video Club resides inside Gate 12.
For non-resident members we have submitted a Gate Clearance list that should be in the system by Saturday, February 11. This list is valid through the end of June. At the end of June, we will be required to resubmit a new Gate Clearance list through Property Services. For special events like the upcoming Goldie Awards Banquet, a Guest List has been submitted for non-resident guests. If you have any questions regarding clearance for the Banquet, please contact Marsha Berman at (707) 495-1313.
---
Video Shooting Expedition
This Saturday, February 11, 2023
1:30-4:00 PM - Video Lab

Returning by popular demand!!!
Calling all videographers!! Want to try something fun? Our first Video Shooting Expedition — led by Dr. Tom Nash and Stephanie Brasher on Monday, December 12, and attended by about a dozen participants — was so successful that we've decided to repeat it every other month.
Our next Video Shooting Expedition will be held on Saturday, February 11, from 1:30 to 4 pm. You will meet in the Video Lab, review the day's assignment, then go to a nearby
location and shoot video. You may bring any type of video or still camera or smartphone for this project.
This Video Shooting Expedition is FREE to all Village residents and their guests. Contact us with any questions you may have at videocluboflagunawoods@gmail.com.

---
RETURN TO TOP
Video One Productions
Meets 2nd & 4th Fridays via Zoom

Video One Productions Offers Creative Opportunities.


Video One Productions -- the Video Club's Forum for members interested in team-based video production -- continues to meet twice a month on second and fourth Fridays at 1 pm via Zoom. If you are a club member who would like to...
Improve your skills in studio and remote shooting techniques...

Make friends you can call on for help with your own video projects...

Be part of the crew shooting the Video Club's next Short Dramatic Film...

Assist on one or more of the half-hour monthly television shows our club produces for Village TV:

"Eyes on Books" -- interviewing nationally-known authors

"Beyond the Gates" -- traveling to local places of interest

"Laguna Woods Stories" -- interviewing Village residents who've lived interesting lives...
... be sure to get in touch with Video One Facilitator Fred Harshbarger at f.harshbarger@sbcglobal.net or call him at 714-979-4786. Fred will welcome you to Video One and add your name to the Zoom meeting list.
---
Theatre Guild Presents:
"Love Letters"
Thursday - February 16, 2023
Don't miss this special evening of entertainment plus delectable food from Taste Catering. "LOVE LETTERS" is not your typical love story. Actors Al Glover & Robin LaValley read the letters of Andy & Melissa which span 50 years. In these letters they discuss their hopes and dreams, triumphs and disappointments.

The play has been performed over the years by many actors: married couples Robert Wagner & Jill St. John, and actors who were married on the screen...Robert Wag
ner & Stepha
nie Powers.


Seating at this dinner theatre event is limited and you must make reservations in advance for Thursday, February 16, in Clubhouse 5. Doors open at 5:30 pm, dinner at 6 pm. Tables are available for purchase. The cost per person is $45. Options to make your reservation on line or by mail are available on this link: https://www.theatreguildlw.com/upcoming-shows.
Cut off date for reservations is February 9th.
---

Forum - PC Corel Video Studio via Zoom
Monday, February 20, 2023
10-11:30 on Zoom
The
PC Corel VideoStudio Forum is held the third Monday of the month at 10 am for Windows PC users who edit in Corel VideoStudio. The Forum meets via ZOOM. Facilitator Wolfgang Kutter is ready to answer your questions as you share your work and learn new tricks and techniques using this popular, feature-rich program. In this session, Wolfgang will address small problems that you might run into. If you are new to video editing, you might want to attend to gain an understanding of what this software offers.


Those who have attended previously will automatically receive a Zoom invitation. If you are new to this forum and want to attend, send your name, email, and phone number to Wolfgang Kutter at wkutter7@gmail.com and mention "PC Corel VideoStudio Forum." There is NO CHARGE for this Forum but anyone new to this forum must request a link to attend.
---
Short Film Showcase
Monday, March 6, 2023
1-2:30 pm Video Lab

The Short Film Showcase series is presented quarterly in-person in the Video Lab. No reservations are necessary and the showcase is absolutely free. So come on in and enjoy these short films.
The next session, Short Film Showcase #24, will be held, Monday, March 6 at 1 pm in the Video Lab. This Showcase will be a selection of short films that include dramas, comedies, documentaries, and animations, chosen to entertain, inspire, and motivate you to create your own videos. Dr. Tom Nash, retired head of the Mass Communications Department at Biola University, will facilitate discussion of the films.

Plan to join us for popcorn while you sit back and enjoy these short videos.
---
Attention Writers!
Short Dramatic Script Contest
Ends March 10, 2023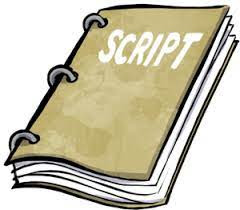 The Video Club is looking for a script for a 10-to-15 minute drama (may be comedy, etc.). It should be fully scripted and using actors. The selected script may be produced by the Video Club's Video One Productions team during the spring of 2023 for broadcast on Village Television, possible submission to film festivals, later streaming on YouTube, and other distribution. Read and download full guidelines for submission below.
Four such films have already been produced by the Video Club: "Write It Down" (2019), "What, You, Too?" (2021), "The Hole in One" (2022), and "Bowling Ball Debacle" (scheduled to premiere on Thursday, March 16, at 6:30 pm in the Video Lab).

Click here for more information. Submissions due March 10. Contact Tom Nash at (714) 381-0781 for instructions.
---
Monthly General Meeting - "Bowling Ball Debacle" Premiere
Thursday, March 16, 2023
6:30 - 8:30 PM - Video Lab
The Video Club'
s 4th Short Dramatic Film will have its first public showing in the Video Lab on March 16th, 2023. Plan to attend this gala event.
"Bowling Ball Debacle" is a comedy involving fingers getting caught in a bowling ball, but it also makes several serious points. The director was veteran stage actor and director, Gila Zalon. Although it was
her first experience of directing film-style movie shooting, according to Producer Tom Nash she performed like a pro.
See the film, meet members of the cast and crew, and hear Director Gila Zalon and Producer Tom Nash discuss the recent efforts that went into planning, shooting, and editing "Bowling Ball Debacle." The author, Jeanne Sanner, an experienced actor and a former Village resident, also stars in the film.
Socializing, Wine and Cheese Refreshments at 6:30 pm and Program at 7:00 pm. There is no charge and all residents and their guests are welcome.

For more information visit our website at VideoClubofLagunaWoods.com or email us at VideoClubofLagunawoods@gmail.com.
---
RETURN TO TOP
MEMBERSHIP - 2023
It's Time to Renew Your Membership!


Click here to download a Video Club 2023 Membership Application or pick one up in the Video Lab. You can drop off your application in the Membership box located on the sign-in table or give it to a supervisor. You can also mail it with your check to Joan Carman at the address on the form.

Whether you are looking to covert old media, edit videos, attend a class or participate in video productions, the Club is here to meet your needs. The cost to be a member has not increased for several years. Your membership dues are needed more than ever to help us upgrade our equipment and maintain the level of support we provide. If you have not been a member, consider becoming one. If you are not a current member, consider rejoining. We produce a number of programs that are aired and viewed on Village Television, bring you classes to further your knowledge and assist you in converting your old media so you can share precious memories with family and friends. Membership is the backbone of any club and it is for us, so please, renew your membership or join today. You will be glad you did!

Membership dues for residents: $15 for a single person, $20 for two people living at the same address; Membership dues for non-residents: $20 for a single person, $30 for two people living at the same address.
---
RETURN TO TOP
We continue to reach out for members who have the time to volunteer. This Club has been a vital part of Laguna Woods Village for over 33 years. You can make a difference by volunteering your time in the Video Club! We are seeking volunteers in several categories in order to continue serving this community.

Are you interested in volunteering to make a difference? We are seeking short-term and long-term volunteers. We will teach you how and guide you in any area that speaks to you. Let us hear from you! Our email address is VideoClubofLagunaWoods@gmail.com or you may contact individual facilitators as noted in each area needing support.
Membership Co-Director: As Membership Director, some of the duties include: processing membership applications and dues, maintaining a record of new and renewing members, updating the on-line mailing list, check emails and respond to inquiries, assist with communication, and attend the monthly Board Meeting via Zoom. If you have spreadsheet experience and are comfortable performing record keeping duties, please contact Steve Carman at (424) 254-6583.
Video Lab Supervisor: As a Lab Supervisor, you will learn the various electronic devices in the Lab and assist residents who want to convert media, scan photos, edit videos and more. As a volunteer, you will offer your time once each week for a period of 3 hours. The Lab is open Tuesday through Friday, 1:00 - 4:00 pm. Contact Wolfgang Kutter for additional information at (949) 457-1259 or wkutter7@gmail.com.
Class Instructors - Do you have a video-related area of expertise that you can share with others? Let us know about it! Contact Dr. Tom Nash at (714) 381-0781.
Video One Productions Team - Production planners, camera operators, audio technicians, switcher operators, directors, floor managers, and more are needed for productions shot in the Video Studio and remotely, both inside and outside the Village. Contact Fred Harshbarger at (714) 979-4786 or f.harshbarger@sbcglobal.net.
Events Coordinators - Assist in planning the Goldie Awards Banquet, the Summer BBQ, Open House, and other events as they arise. Contact Joan Carman at (310) 739-9422.