Short Film Showcase
Tomorrow, Monday, December 5, 2022
1-2:30 pm Video Lab


The Short Film Showcase series is presented quarterly in-person in the Video Lab. No reservations are necessary and the showcase is absolutely free. So come on in and enjoy these short films.
The next session, Short Film Showcase #23 will be held tomorrow, Monday, December 5 at 1 pm in the Video Lab. This Showcase will be a holiday-themed selection of short films that include dramas, comedies, documentaries, and animations, chosen to entertain, inspire, and motivate you to create your own videos. Dr. Tom Nash, retired head of the Mass Communications Department at Biola University, will facilitate discussion of the films. Click here to view or download the flyer.

Plan to join us for Hot Apple Cider and cookies while you sit back and enjoy these short videos.
This is the last Short Film Video of 2022 so don't miss it!

---
RETURN TO TOP

Video Shooting Expedition
Monday, December 12, 2022
1:30-4 pm - Video Lab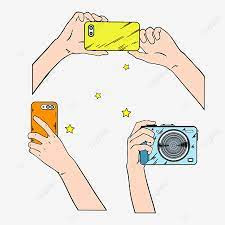 NEW! NEW! NEW! Calling all videographers!! Want to try something fun? This is a Video Shooting Expedition led by Dr. Tom Nash & Stephanie Brasher. You will meet in the Video Lab, review the day's assignment, then go to a nearby location and shoot video. You may bring any type of video or still camera or smartphone for this project.

This Video Shooting Expedition is FREE to all Village residents and their guests. Contact us with any questions you may have at videocluboflagunawoods@gmail.com.

---
RETURN TO TOP
Video One Production Forum
2nd and 4th Fridays of each Month
Next Zoom Meeting - December 9, 2022
1:00 pm via Zoom
Our special interest Forum for Video One members interested in team-based video projects is currently meeting via Zoom twice monthly on the second and fourth Fridays at 1 pm. In-person meetings may resume soon, so watch for announcements.If you are not a Video Club member and wish to participate in future Video One projects, feel free to join the club for a $15 annual membership fee for residents and $20 for non-residents. Click here to view and download the Membership Application.

Watch Village TV for on-going Video Club productions. Currently playing: Beyond the Gates, Eyes on Books, Jazzing Around, Spotlight & Laguna Woods Stories.

For more information or a link to attend a meeting, contact VidOne Facilitator Fred Harshbarger, f.harshbarger@sbcglobal.net.

---
RETURN TO TOP
Goldie Awards Annual Short Video Contest
Deadline - Friday, January 20, 2023
One of our goals of the Video Club is to encourage members to shoot video with their cameras, smart phones, and iPads. We offer a variety of classes to help you create video content that your family and friends will enjoy watching. So, now is the time to take that leap and submit a video. Content might be a travel event, family memories, or activity-focused video. Whatever your choice is, we encourage you to participate in the annual contest.
The deadline is 4 pm Friday, January 20, 2023. Maximum length is 4 minutes. Open to all Members of the Video Club. Entry forms are available now in the Video Lab or Click here to view or download the entry form. Members vote on the top 10 videos selected during our Annual Goldie Awards Banquet.

---
RETURN TO TOP

Membership - 2023
It's Time to Renew Your Membership



Download a Video Club 2023 Membership Application or pick one up in the Video Lab. You can drop off your application in the Membership box located on the sign-in table or give it to a supervisor. You can also mail it with your check to Marsha Berman at the address on the form.

Whether you are looking to covert old media, edit videos, attend a class or participate in video productions, the Club is here to meet your needs. The cost to be a member has not increased for several years. Your membership dues are needed more than ever to help us upgrade our equipment and maintain the level of support we provide. If you have not been a member consider becoming one. If you are not a current member, consider rejoining. We produce a number of programs that are aired and viewed on Village Television, bring you classes to further your knowledge and assist you in converting your old media so you can share it with family and friends.

We are interested in knowing what you would like to experience as a member. We are in the process of updating our membership form. Please feel free to add any comments you may have when filling out our current membership form. We value your input and look forward to working with you.

---
RETURN TO TOP
CLOSED FOR THE HOLIDAYS
The Video Lab will be closed for the holidays from Tuesday, December 27, through Monday, January 2, reopening on Tuesday, January 3. Normal Video Lab hours are Tuesday through Friday from 1 to 4 pm.
We wish you and your families a very Happy and Healthy Holiday Season.