Videogram REMINDER!
December 11, 2022



Want to change how you receive these emails?
You can update your preferences or unsubscribe from this list.

---
Video Shooting Expedition
This is the Last Event of the Year.


COME RAIN OR SHINE!!!


Monday, December 12, 2022
1:30-4 pm - Video Lab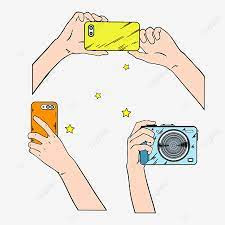 NEW! NEW! NEW! Calling all videographers!! Want to try something fun? This is a Video Shooting Expedition led by Dr. Tom Nash & Stephanie Brasher. We will meet in the Video Lab. Review the days assignment, then shoot video. You may bring any type of video or still camera or smartphone for this project.

This Video Shooting Expedition is FREE to all Village residents and their guests. Contact us with any questions you may have at videocluboflagunawoods@gmail.com.
---
WE WILL BE CLOSING FOR THE HOLIDAYS
The Video Lab will be closed for the holidays from Tuesday, December 27, through Monday, January 2, reopening on Tuesday, January 3. Normal Video Lab hours are Tuesday through Friday from 1 to 4 pm.
We wish you and your families a very Happy and Healthy Holiday Season.
---
Goldie Awards Annual Short Video Contest


Deadline - Friday, January 20, 2023
One of our goals of the Video Club is to encourage members to shoot video with their cameras, smart phones, and iPads. We offer a variety of classes to help you create video content that your family and friends will enjoy watching. So, now is the time to take that leap and submit a video. Content might be a travel event, family memories, or activity-focused video. Whatever your choice is, we encourage you to participate in the annual contest.
The deadline is 4 pm Friday, January 20, 2023. Maximum length is 4 minutes. Open to all Members of the Video Club. Entry forms are available now in the Video Lab or Click here to view or download the entry form. Members vote on the top 10 videos selected during our Annual Goldie Awards Banquet.

Visit our YouTube Channel to view past Short Video Award Shows. Just log into YouTube at YouTube.com, type Video Club of Laguna Woods in the search bar and click on our logo.

---

Membership - 2023

It's Time to Join or Renew Your Membership for 2023!


Download a Video Club 2023 Membership Application or pick one up in the Video Lab. You can drop off your application in the Membership box located on the sign-in table or give it to a supervisor. You can also mail it with your check to Marsha Berman at the address on the form.

Whether you are looking to covert old media, edit videos, attend a class or participate in video productions, the Club is here to meet your needs. The cost to be a member has not increased for several years. Your membership dues are needed more than ever to help us upgrade our equipment and maintain the level of support we provide. If you have not been a member consider becoming one. If you are not a current member, consider rejoining. We produce a number of programs that are aired and viewed on Village Television, bring you classes to further your knowledge and assist you in converting your old media so you can share it with family and friends.

We are interested in knowing what you would like to experience as a member. We are in the process of updating our membership form. Please feel free to add any comments you may have when filling out our current membership form. We value your input and look forward to working with you.