RETURN TO TOP
Forum - PC Corel Video Studio via Zoom
Monday, January 16, 2023
10-11:30 on Zoom

The PC Corel VideoStudio Forum is held the third Monday of the month at 10 am for Windows PC users who edit in Corel VideoStudio. The Forum meets via ZOOM. Facilitator Wolfgang Kutter is ready to answer your questions, share your work, and learn new tricks and techniques using this popular, feature-rich program. In this session, Wolfgang will review color adjustments and some of the program features. If you are new to video editing you might want to attend to gain an understanding of what this software offers.


Those who have attended previously will automatically receive a Zoom invitation. If you are new to this forum and want to attend, send your name, email, and phone number to videocluboflagunawoods@gmail.com and mention "PC Corel VideoStudio Forum." There is NO CHARGE for this Forum but anyone new to this forum must request a link to attend.
---
**Annual Short Video Contest**
Deadline, Friday, January 20, 2023
One of our goals as a Video Club is to encourage members to shoot video with their cameras, smart phones, and iPads. We offer a variety of classes to help you create video content that your family and friends will enjoy watching. So, now is the time to take that leap and submit a video. Content might be a travel event, family memories, or activity-focused video. Whatever your choice is, we encourage you to participate in the annual contest.
The deadline is 4 pm Friday, January 20, 2023. Maximum length is 4 minutes. Open to all Membership in the Video Club. If you are not currently a member, consider joining. Entry forms are available in the Video Lab. Members vote on the top 10 videos selected during our Annual Goldie Awards Banquet. Click here for more information.

---
RETURN TO TOP

**IMPROVING YOUR SOUND WITH AUDACITY**
Saturdays, January 21, 28 & February 4, 2023
10:00 - 11:30 am, Video Lab
NEW! NEW! NEW! NEW! NEW!
Did you know good audio quality is a critical component in ensuring your viewers stay engaged and don't miss any part of your presentation. If the sound is poor, the quality of the video is compromised.




Audacity is an audio program you can download for free for either PC or Mac, and use for free. With it you can solve quite a range of audio problems, including:
Leveling out the loudness between segments.

Reducing background noise, including buzz and hum.

Relocating sounds in stereo space.

Making speech easier to understand.

Combining (mixing) sounds together.
This three session course taught by Dr. Tom Nash will walk you through many aspects of Audacity so you can learn and apply the techniques required to improve your audio sound.

Session 1 will introduce you to navigating the Audacity screen, importing, and exporting (why that is different from "saving") and much more.

Session 2 will demonstrate how to export audio tracks from your video editing software, into Audacity, process in Audacity, then importing the corrected tracks back into the editing software.

Session 3 will take you deeper into Audacity. For example, you will learn how to keep sounds distinct and identifiable in "the mix" without drowning out the weaker sounds.

Click here here to view and print this flyer.

Pre-registration is required. Cost is $15 for members, $30 for non-members (includes 2023 club membership). For more information, email the Video Club at VideoClubofLagunaWoods@gmail.com and mention Audacity.
---
RETURN TO TOP
12th Annual Goldie Awards Banquet
Thursday, February 9, 2023
5:00 pm - Village Greens 19 Restaurant

RESERVATION DEADLINE
Friday, February 3, 2023
Don't miss out! Make your reservation for The Goldie Awards Banquet to be held Thursday, February 9, 5 pm at the Village Greens 19 Restaurant. See the flyer below for details. Contact Joan Carman @ (310) 739-9422 or Marsha Berman (707) 495-1313 to register. The cost is $30 for members and $35 for non-members. Space is limited, so make reservations NOW! Visit our website at VideoClubofLagunaWoods.com for more details.


Click here to View and Print Goldies Award Banquet Form.

---
Video Shooting Expedition
Saturday, February 11, 2023
1:30-4 pm - Video Lab
Calling all videographers!! Want to try something fun? Our first Video Shooting Expedition — led by Dr. Tom Nash and Stephanie Brasher on Monday, December 12, and attended by about a dozen participants — was so successful that we've decided to repeat it every other month.
Our next Video Shooting Expedition will be held on Saturday, February 11, from 1:30 to 4 pm. You will meet in the Video Lab, review the day's assignment, then go to a nearby location and shoot video. You may bring any type of video or still camera or smartphone for this project.
This Video Shooting Expedition is FREE to all Village residents and their guests. Contact us with any questions you may have at videocluboflagunawoods@gmail.com.
---
Attention Writers!
Short Dramatic Script Contest
Ends March 10, 2023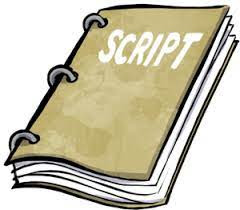 The Video Club is looking for a script for a 10-to-15 minute drama (may be comedy, etc.). It should be fully scripted and using actors. The selected script may be produced by the VideoClub's Video One Productions team during the spring of 2023 for broadcast on Village Television, possible submission to film festivals, later streaming on YouTube, and other distribution. Read and download full guidelines for submission below.
Four such films have already been produced by the Video Club: "Write It Down" (2019), "What, You, Too?" (2021), "The Hole in One" (2022), and "Bowling Ball Debacle" (currently in post-production)

Click here for more information. Submissions due March 10. Contact Tom Nash at (714) 381-0781 for instructions.

---
MEMBERSHIP - 2023
It's Time to Renew Your Membership!
Click here to download a Video Club 2023 Membership Application or pick one up in the VideoLab. You can drop off your application in the Membership box located on the sign-in table or give it to a supervisor. You can also mail it with your check to Joan Carman at the address on the form.

Whether you are looking to covert old media, edit videos, attend a class or participate in videoproductions, the Club is here to meet your needs. The cost to be a member has not increased for several years. Your membership dues are needed more than ever to help us upgrade our equipment and maintain the level of support we provide. If you have not been a member consider becoming one. If you are not a current member, consider rejoining. We produce a number of programs that are aired and viewed on Village Television, bring you classes to further your knowledge and assist you in converting your old media so you can share it with family and friends.

Membership dues for residents: $15 for a single person, $20 for two people living at the same address; Membership dues for non-residents: $20 for a single person, $30 for two people living at the same address.
---