top




Videogram REMINDER!
February 18, 2023
The Videogram is published every other month, linking you to the latest information on the club website (see links below). When news can't wait, Videogram ALERTS keep you informed. Videogram REMINDERS make sure you don't miss important events.

Past Videograms are archived on the club website.

Want to change the way you receive these emails?
You can update your preferences or unsubscribe from this list.
---
Contents:
Winners of the 2023 Goldie Awards
Short Film Showcase - Monday, March 6, 2023
Short Dramatic Script Contest - Deadline - March 10, 2023
Monthly General Meeting - Premiere - Bowling Ball Debacle - Thursday, March 16, 2023
PC Corel VideoStudio Forum - Monday, February 20, 2023 & March 20, 2023 via ZOOM
It's Time to Renew Your Membership
---
Winners of the 2023 Goldie Awards



To see photos from last week's 2023 Goldie Awards Banquet, follow this link to the Video Club's Google Photos account -- https://photos.app.goo.gl/3ftNa7p4U9YVKUz78
The 211 images include photo portraits of guests taken by club member and professional photographer Faro Motahedi. Prints may be ordered via Google from the site -- or you may download and print them yourself.
A capacity crowd enjoyed good food, fellowship, and 10 creative, short, member-produced videos at the Video Club's 12th Annual Goldies Awards Banquet held February 9 at the 19 Restaurant. Contest winners were Stephanie Brasher, first place, for "Everything Drips" now available to view on YouTube by searching "Everything Drips;" Nancy Klann-Moren, second place for "Waste Not"; and James Lau, third place for "Service to One of the Least."

See full details on the club website at https://videocluboflagunawoods.com/2023/02/14/brasher-klann-moren-and-lau-capture-goldie-awards-before-capacity-crowd-at-february-9-banquet/.
---
---
RETURN TO TOP
---
RETURN TO TOP
Attention Writers!
Short Dramatic Script Contest
Ends March 10, 2023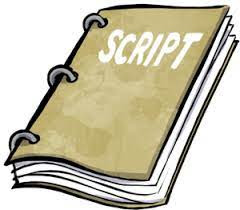 The deadline for submitting your Short Dramatic Script is March 10. The Video Club is looking for a script for a 10-to-15 minute drama (may be comedy, etc.). It should be fully scripted and using actors. The selected script may be produced by the Video Club's Video One Productions team during the spring of 2023 for broadcast on Village Television, possible submission to film festivals, later streaming on YouTube, and other distribution. Read and download full guidelines for submission below.
Four such films have already been produced by the Video Club: "Write It Down" (2019), "What, You, Too?" (2021), "The Hole in One" (2022), and "Bowling Ball Debacle" (scheduled to premiere on Thursday, March 16, at 6:30 pm in the Video Lab).

Click here for more information. Submissions due March 10. Contact Tom Nash at (714) 381-0781 for instructions.
---
RETURN TO TOP
"Bowling Ball Debacle"
Premiere to be held at our General Meeting
Thursday, March 16, 2023
6:30 - 8:30 PM - Video Lab

The Video Club'
s 4th Short Dramatic Film will have
its first public showing in the Video Lab on March 16th, 2023. Plan to attend this gala event.
"Bowling Ball Debacle" is a comedy involving fingers getting caught in a bowling ball, but it also makes several serious points. The director was veteran stage actor and director, Gila Zalon. Although it was
her first experience of directing film-style movie shooting, according to Producer Tom Nash she performed like a pro.

See the film, meet members of the cast and crew, and hear Director Gila Zalon and Producer Tom Nash discuss the recent efforts that went into planning, shooting, and editing "Bowling Ball Debacle." The author, Jeanne Sanner, an experienced actor and a former Village resident, also stars in the film.


Socializing, Wine and Cheese Refreshments at 6:30 pm and Program at 7:00 pm. There is no charge and all residents and their guests are welcome.

For more information visit our website at VideoClubofLagunaWoods.com or email us at VideoClubofLagunawoods@gmail.com.
---
RETURN TO TOP
Forum - PC Corel Video Studio via Zoom
This Monday, February 20 & Next Month March 20, 2023
10-11:30 on Zoom
The
PC Corel VideoStudio Forum is held the third Monday of the month at 10 am for Windows PC users who edit in Corel VideoStudio. Our next Zoom Forum is this Monday, February 20. The Forum meets via ZOOM. Facilitator Wolfgang Kutter is ready to answer your questions as you share your work and learn new tricks and techniques using this popular, feature-rich program. In this session, Wolfgang will discuss
"little" problems you might run into when using this softwar and answer your questions. The March 20 Forum will address "Color and Color Correction." If you are new to video editing, you might want to attend to gain an understanding of what this software offer
s.


Those who have attended previously will automatically receive a Zoom invitation. If you are new to this forum and want to attend, send your name, email, and phone number to Wolfgang Kutter at wkutter7@gmail.com and mention "PC Corel VideoStudio Forum." There is NO CHARGE for this Forum but anyone new to this forum must request a link to attend.
---
RETURN TO TOP
MEMBERSHIP - 2023
It's Time to Renew Your Membership!
Click here to download a Video Club 2023 Membership Application or pick one up in the Video Lab. You can drop off your application in the Membership box located on the sign-in table or give it to a supervisor. You can also mail it with your check to Joan Carman at the address on the form.


Whether you are looking to covert old media, edit videos, attend a class or participate in video productions, the Club is here to meet your needs. The cost to be a member has not increased for several years. Your membership dues are needed more than ever to help us upgrade our equipment and maintain the level of support we provide. If you have not been a member, consider becoming one. If you are not a current member, consider rejoining. We produce a number of programs that are aired and viewed on Village Television, bring you classes to
further your knowledge and assist you in converting your old media so you can share precious memories with family and friends. Membership is the backbone of any club and it is for us, so please, renew your membership or join today. You will be glad you did!

Membership dues for residents: $15 for a single person, $20 for two people living at the same address; Membership dues for non-residents: $20 for a single person, $30 for two people living at the same address.