Your invitation to this unique symposium

The Art and Science of Translating & Sharing Australian Children's Stories Worldwide
WHERE AND WHEN
Thursday 11 October at 5.30pm-7.30pm
Inspire Centre, Building 25, University of Canberra
Speakers
Libby Gleeson AM, author
Freya Blackwood, illustrator & author
Matthew Callaghan, translator, Australian National University
Angela Namoi, recently retired Rights Director, Allen & Unwin Publishers
SYMPOSIUM SPEAKERS PROFILES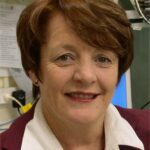 Libby Gleeson AM
Libby Gleeson AM has published over 30 popular, highly acclaimed books for children and teenagers, been shortlisted for 13 CBCA Awards, and won three. Libby has been a teacher and lecturer and contributes regularly to national conferences. She chaired the Australian Society of Authors from 1999-2001, and in 2007 was awarded membership to the Order of Australia. She won the 2011 Dromkeen Medal, awarded for contributions to children's literature.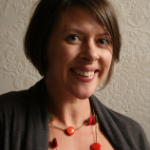 Freya Blackwood
Freya Blackwood has illustrated books written by Libby Gleeson, Margaret Wild, and many more well-known authors. She has also both written and illustrated her own picture books. My Two Blankets written by Irena Kobold won the CBCA Picture Book Award in 2015. In 2010 Freya won the Kate Greenaway Medal for her illustrations in Margaret Wild's Harry & Hopper. Freya loves creating characters, giving them emotions and their own small world to live in, and many of her books have been translated into other languages all over the world. Freya lives in Orange with her daughter Ivy, their naughty whippet Pivot and four noisy chickens.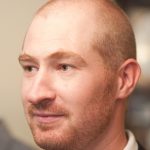 Matthew Callaghan
Matthew Callaghan is a PhD candidate and lecturer of Translation Studies at the ANU. He has an MA in Translation Studies and has published literary translations. Prior to starting at ANU, he worked as a professional translator in Chile for a number of years, where he translated texts from a variety of spheres from Spanish into English. He also has a two-year-old trilingual daughter (English, Spanish and Toddler), who very much enjoys (translations of) children's literature.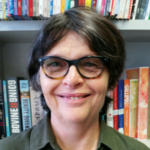 Angela Naomi
Angela Namoi was the Rights Director for Allen & Unwin's children's books until her retirement in July this year. She is passionate about getting the Australian voice out into the wider world. In 2014 Angela was awarded the Pixie O'Harris Award and in 2016 she received the George Robertson Award for services to Australian literature.
REGISTRATION required at ncaclmeetings@gmail.com
Nibbles and drinks
Fees payable in cash at the door
Students & concessions $20; CBCA Members $30; others $35