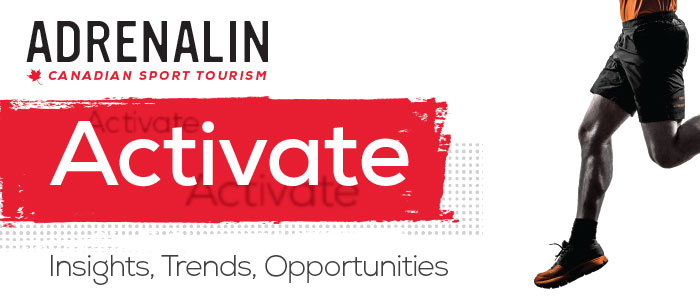 Sports fans expect to be entertained from the very moment they step into an arena or stadium. The game, the music, the excitement... it's a rollercoaster of emotion. Between games, fans seek even deeper connections as they scour websites and social media for player stats, interviews and behind-the-scenes insights.

With such high expectations, how are the major leagues engaging fans and delivering the best possible experience? Four league executives offered their insights during a panel discussion at the recent Prime Time Sports Management Conference.

Jeffrey Orridge,
Commissioner, Canadian Football League:


We're aggressively pursuing digital and social media. Showing what's happening behind the scenes, in the locker room, off the field—that's what people want. I think that kind of accessibility is critical to attracting, engaging and retaining a new generation of fans because it's part of the storytelling.

George Daniel,
Commissioner, National Lacrosse League:


We've always offered a unique game experience. I don't know of any other league that plays music while the teams are playing. We try to provide all access—for networks and broadcast partners that means we mic the players and we webcast the games. We also tap into the fact that the fans play a big part in all of this. When they come to cheer on the team, they're helping the team take it to a whole other level.

David Andrews,
President and CEO, American Hockey League:


Every venue in professional sports across North America is spending significant money to enhance Wi-Fi in the arena, and virtually every one of the buildings in our league now has a major league video board with HD content. One of the most important ways to get people to attend our games is the community connection the players create. The more our players interact with people in the community, the more the fans want to see them at our games and support them as they move on to the National Hockey League.

Bill Daly,
Deputy commissioner, National Hockey League:


Using new media to connect directly with our fan base has been a dramatic change for our business. A good portion of our group has embraced the effort and allowed us to really open up another side of the NHL. For example, showing how our players live their lives is a special type of access and a deeper experience for some fans.

Collectible

Smart Shirt

Montreal-based OMsignal has designed a biometric shirt that teams fitness with fashion. It plugs into a tiny portable Smart Box to track heart rate, breathing, calories and strides, then livestreams the data on an iPhone app. The sensors are woven directly into the fabric and must be worn extremely close to the skin. OMsignal is working with brand partners to develop the shirts. One notable example: the Ralph Lauren PoloTech shirt. omsignal.com
– Christine Wong
Save the Date

CSFX16: Canadian Sponsorship Forum Xperience

When: February 11 - 13, 2016
Where: Delta Toronto
Need to know: Sponsorship and experiential marketing knowledge. Special focus on the NBA and All-Star Game 2016.

When: March 6 - 8, 2016
Where: Westin Ottawa Hotel
Need to know: Canada's largest annual gathering of sport tourism professionals and event management firms; hosted by the Canadian Sport Tourism Alliance.

IEG 2016: 33rd Annual Sponsorship Conference

When: April 17 - 20, 2016
Where: Chicago
Need to know: How brands can partner with sports, entertainment and non-profits; 1,200 decision-makers representing the world's leading brands and rightsholders.

More industry events at adrenalinmag.ca.




Inside Track


NBA All-Star 2016 Fan Experience


On February 14, 2016, Toronto will host the 65th NBA All-Star Game—the very first time the All-Star is being played outside of the United States. In the months leading up to the game, the NBA—with partners, Bell, BMO, Air Miles, Samsung, and community partner YMCA—are bringing All-Star-themed events and activities to 14 cities across Canada, including the chance to compete for an all-expenses paid trip to the All-Star event. It's the NBA's largest grassroots initiative in Canada.

Sportcal Global Sports Nations Index


Hosting major multi-sport games and world championships helped earn Canada the number two spot on the Sportcal Global Sports Nations Index 2015. Russia leads the top five nations followed by Canada, the United Kingdom, China and the United States. Forty-eight major events hosted by Canada were analyzed, among them: the 2015 Pan Am and Parapan Am Games, the 2015 FIBA Americas Women's Championship, the FIFA Women's World Cup Canada 2015, and the 2015 IIHF World Junior Championship.

$493M benefit to hosting FIFA Women's World Cups


Canada Soccer says that hosting the FIFA Women's World Cup 2015 and the FIFA U-20 Women's World Cup 2014 supported an impressive $493.6 million in economic activity for Canada. The total initial expenditure to host both competitions was $216 million, which generated $249 million in net economic activity (GDP) with $97.6 million in tax revenues supported across the country. Canada Soccer used the Canadian Sport Tourism Alliance's STEAM PRO tool to assess the events' economic impact.

Look Who's Hosting: Brandon, Man., has won the bid to host Curling Canada's 2016 Home Hardware Canada Cup... Winnipeg will host the 2018 Canada Ringette Championship... Canada is hosting the 2019 World Indoor Lacrosse Championships in Langley, B.C.

Share your event news, case studies or story ideas with the editor at adrenalinmag.ca.

| | |
| --- | --- |
| Job code | Opportunities, training & education |
Chief Executive Officer, Curling Canada
The CEO will have responsibility and accountability for the leadership, strategic direction and overall management of Curling Canada within an approved budget. The CEO will also be a key spokesperson for Curling Canada. Deadline for applications: November 27, 2015
Manager of International Programs, Commonwealth Games Canada
The manager of international programs is responsible and accountable for the planning and execution of Commonwealth Games Canada's international sport development and sport-for-development programs: SportWORKS and Beyond the Podium. This is a part-time position. Deadline for applications: November 27, 2015
Appointments: Katherine Ozolins is the new executive director of Athletics Ontario... Bryan Crawford has joined Canada Basketball in the newly created position of senior director of operations... The Golf Association of Ontario has appointed Mike Kelly as executive director.