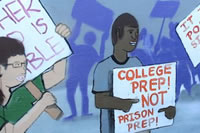 From Court School to the Classroom

When juveniles transfer out of California's corrections system, only twenty percent continue their education. Thankfully, a new bill aims to change that, making it mandatory for officials to transfer them into new schools upon release. How will this impact recidivism?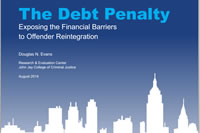 The Debt Penalty in America's Justice System

For some inmates in the United States, the corrections system is an endless cycle of fees, incarceration, debt, and recidivism. With every system mandating a different repayment to society for offenders, what is the best way to preserve justice while not increasing a convict's likelihood to reoffend?