Welcome to the following new WGA Members who have joined since our May 2016 newsletter.
Mary Claire Boney

Marsha Carton

Cheryl Grymes

Judy Ham

Holly Hammond

Sarah Helms

Andrea Hoffman

Carol Kimmel

Jennifer Kowkabany

Tonisha Landry

Amy Margerum Berg

Maxine McBride

Whitney McGuire

Becky McLaughlin

Gail Morley

Eva Nagorski

Skippy Nixon

Judy Poppell

Raymur Rachels

Teresa Radzinski

Edith Robinson

Mary Strickland

Hayley Tuller

Paula Weatherby
Welcome to the 2017 class of

Delores Barr Weaver Fellows

.

Starting in the January eNews, we will introduce them to you a few at a time. We are so thankful to Delores for having the vision and generosity to subsidize emerging philanthropists; we are also grateful to members who have anonymously funded additional spots in this year's class.
Allishia Bauman

Aidee Chavez Frescas

Molly Davidson

Poppy Decunto

Stephanie Doran

Jennifer Earnest

Mone Holder

Imani Hope

Laura Lambert

Marina Martin

Joni Poitier

Lauren Purdy

Amy Rice

Jamie Rich

Jacqueline Rudloff

TriciaRae Stancato

Annie Tutt

Mollie Williams
According to the last member survey, 92% of us join because of friends and acquaintances. Thanks to the following recruiters of the new members above.
Margaret Barton

Elana Dietz

Judy Herrin

Kiki Karpen

Allison McCallum

Izzy Spence

Julia Taylor

Ellen Wiss
And thanks to everyone who provided nominations for the 2017 class of

Delores Barr Weaver Fellows.
Martha Baker

Kristi Brandon

Cindy Edelman

Jana Ertrachter

Courtney Hunter

Paula Liang

Samantha Orender

Sabeen Perwaiz

Ellen Wiss
VISIT TO WGA GRANT RECIPIENT RETHREADED
October 15, 2016
Women's Giving Alliance members recently visited WGA grant recipient Rethreaded (see above left Melinda Patterson, Elizabeth Teelon, and Gail Morley). Founder and President Kristin Keen (left) explained that Rethreaded is breaking the cycle of the sex trade by offering viable business opportunities to those affected by the sex trade (i.e. prostitution, drug addiction and human trafficking). Assistant Marketing Manager Jamie Rosseland (above right in front of the Christmas tree, with WGA member Trisha Meili) talked about the demographic served by Rethreaded, and shared her own very personal experiences. Members also toured the facility, and of course, enjoyed the opportunity to shop for a good cause. For great gift ideas for the Holidays, visit the Rethreaded website and take the #Rethreaded Challenge (see below).
Give gifts that change lives.
Click
here
to visit


Rethreaded

's
website
Free shipping on orders over $50
IN CONJUNCTION WITH THE 15th ANNIVERSARY KICKOFF, WGA leaders and our three living Founders shared their perspectives on WGA's history.
Founder Helen Lane (left above) recalled "by the time we made our first grants in 2002, the five us had recruited 163 founding members."

Founder

Courtenay Wilson

(right above) shared that "in 1999, I read about the Washington Women's Fund in People Magazine and thought that we could and we needed to do this in Jacksonville. Nobody else was focused on it at the time, and we knew the needs were great."

Founder Delores Barr Weaver (right below) remembered ""I was so proud that we started out with not only a grant pool, but also an endowment."

Joining Delores on stage were (from left to right) WGA member Marsha Oliver (emcee for the history section), Kara Williams (DBW Fellow and Advocacy Committee member), Dale Clifford (Vice President from 2007-2016), Susan Schantz (President 2012-2013), Barbara Harrell (President 2009-2010), and Sandy Cook (President 2005-2006).

WGA Needs Six New Volunteers to Evaluate Current Grants
What's it like to evaluate grants? Over the years, we've learned there's no substitute for observing and hearing about issues firsthand. As part of our collaborative grants process, members of the Evaluation Team

visit grant recipients and learn how they are helping at-risk women and girls. Site visits are inspiring, eye-opening and oftentimes emotional experiences for WGA volunteers (see story right).
The Grants Evaluation Team needs
six
new volunteers now!

The group has two primary responsibilities:
FIRST HAND ACCOUNT: WGA Grants Evaluation Team Members Dr. Barbara Sharp (radiologist, Baptist Health) and Kirsten Martino (mother of three young children and co-owner of a family restaurant business) recall the profound impact their site visit had on their lives. Read more

here

.
Foster a collaborative process to learn how WGA can adjust and improve outcomes for grantee agencies and the community as a whole

Ensure that WGA is a good steward of Members' contributions to the Grant Pool
The Evaluation Team monitors progress throughout the grant cycle to ensure agencies meet goals and objectives specified in the grant, and that grants have the intended impact.

What's required? Evaluators are grouped into teams of 2 or 3 women and assigned to a specific grant. The team visits with the agency usually twice during the grant cycle (in May of the first year and January of the second year). After each visit, the team writes an Interim Report using a standard template. They assess the progress of the agency and make recommendations (if warranted) for continued funding of the grant. In addition to the ~2 hours a year for each visit and a few hours afterwards of writing and discussion with fellow team members, there is a two hour training session for new volunteers scheduled for Wednesday, March 8th, 2016 at 12 noon in The Community Foundation boardroom.

If you are interested in seeing the impact of WGA's grants first-hand, please contact Grants Evaluation Team Co-Chair Barb Wenger at 904 273-0657 or
barbwenger@gmail.com
. For more information about WGA's grantmaking, click
here
.
In memoriam
Remembering WGA Member
Gwynne Tonsfeldt
We are sad to report the death of WGA member Gwynne Tonsfeldt in early October as a result of pulmonary fibrosis. Gwynne was born and raised in Columbus, GA, held multiple degrees in psychology and had an advertising and marketing career in New York City. But after marrying Bob in 1985, she found her life's joy and worked in psychotherapy, both in Atlanta and in Ponte Vedra Beach. She was also active in the community, the founder of FOCUS Cummer, and was actively engaged with WGA's mental health focus area.
We're happy to have you as a member, whatever your level of involvement. We hope you'll join us at the upcoming events that interest you. And remember, you are always welcome to bring guests. All we ask is that you register so we can plan accordingly.
12/31/16: Is WGA part of your year-end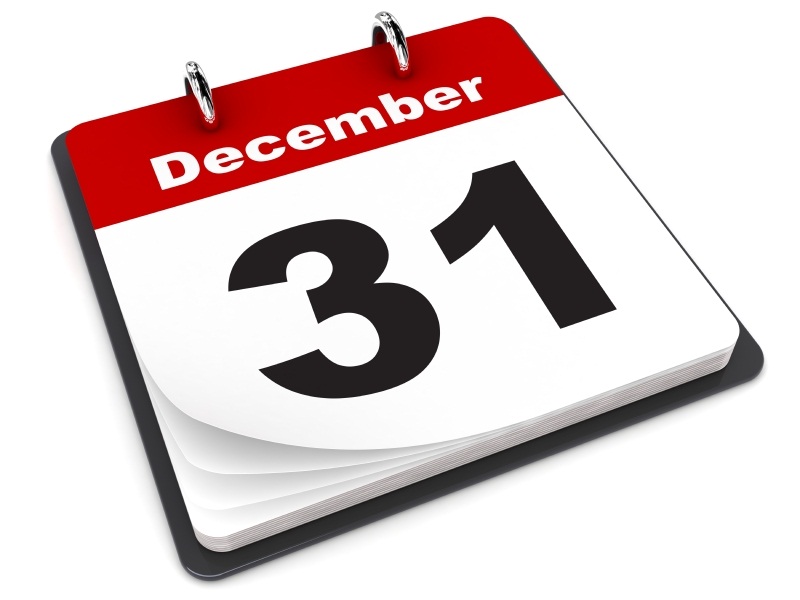 tax-year planning?





If your giving is tax-year oriented, please click

here

to join or renew. Remember, you have until April 30, 2017 to contribute your tax-deductible $1,500 to the Grant Pool for 2017, but if you prefer to give in 2016, we welcome your check or credit card donation by December 31, 2016.
1/12/17
(Thursday)
: Open Doors Update with othe
r Policy Center Highlights (11:30-1:00 pm)
The Jessie Ball duPont Center, Room 318 (Board Room), 40 East Adams Street 32202. Bring your lunch or order a box lunch @ $15 with your RSVP.
REGISTER HERE
1/23/17
(Monday)
: New Members Wine & Cheese (6:00 - 8:00 pm)
Ortega (Member's Home; (exact address will be given when you RSVP)
REGISTER HERE
1/30/17
(Monday)
: Anne Frank exhibit at MOSH
plus discussion about Discrimination Based on Disabilities (including Mental Illness)
(6:00 - 8:00 pm)
REGISTER HERE
NEW!
2/22/17: Trip to Tally (Tallahassee)
Join the Advocacy Committee as we travel to Tallahassee on

February 22

to advocate for victims of sex trafficking. No prior training needed; you'll learn everything you need to know on the bus. Email Pam Field (
pamfield@pobox.com
) or Kristi Brandon (
kbrandon@hubbardhouse.
org
) for more information.
See
last February's eNews
for coverage of last year's trip.
Hello friends!


As we continue through the holiday season, I'm still feeling so grateful - and full! I shopped during our November grantee visit to Rethreaded, so I'm all set with lovely gifts that will not only thrill the recipients, but will help change the world for the better! If you haven't yet, please consider taking part in Rethreaded's holiday gift challenge happening now (see above).

As promised, this newsletter offers more highlights and photos from our October annual meeting. In addition, we continue to receive great media coverage for the tremendous impact WGA has had on mental health and on our new focus area of Breaking the Cycle of Female Poverty. On WJCT's First Coast Connect in November, past president Paula Liang and I shared facts, figures and how WGA works (

listen here

). The core message we communicated: As a collective, we make significant grants to our community. As a connective, we multiply those dollars by applying our social, moral, intellectual and reputable influence toward our goals.

Just one example: Through advocacy, education, awareness and collaboration, we had a key role in bringing $53 million more dollars to our region for mental health; we helped get the Open Doors Statewide bill fully funded; and we mobilized other partners to action and positive outcomes.

We were a part of so many stories of lifting women and girls up and out of the sex trade, and fend with domestic violence, drug and alcohol addiction, veteran post-traumatic stress, rape crisis and more. As a result, we helped the children of these victims as well.

Today, as we turn to our new focus of breaking the cycle of female poverty, we have the opportunity to be a part of many more stories that will offer hope and promise.

It's all about ripple effects and how the gift keeps on giving. And together, with our growing cadre of community partners, we'll help lift many women and children out of poverty, and make every attempt to change the future for the better. That's the WGA story. Just by joining the WGA, you are already a part of that story. You are valued. Your voice matters. Now, it's time to broaden our impact and ask more of our friends to join us.

And together, with our growing cadre of community partners, we'll help lift many women and children out of poverty, and make every attempt to change the future for the better.

WGA began with five women founders who wisely engaged the national award winning Community Foundation for Northeast Florida. They realized that, "Alone, I can do so much….but if I bring in a friend, we can double the impact…." In their collective effort, they more than tripled their initial goal of each bringing in 10 friends. The WGA had 163 founding members in our first year! They provided us with the foundation and formula for future success right from the start.

Now, 14 years
later, we are over 400 women strong. Let's continue to dream BIG! If we each renew and bring in a friend or two to join this year, we could be granting $1 million or more every year towards the BIG issue of female poverty and multiplying the ripple effects exponentially!

At our first steering committee meeting last month with the 2017 leadership team, we celebrated the impressive achievements of every goal, including growth, set from our past through 2016. We also kicked off the next phase of strategic planning, and we will keep you informed as we take a deeper dive during our January session. Growth, diversity, inclusiveness and positive impact continue to be at the heart of WGA's success.

And while we're on the subject of growth, during this meeting we also viewed a comparison graph between WGA and another women's collective giving circle in Florida that was founded near the same time. They have over 1,000 women members and are granting over $1 million per year to their community. Considering our area's population is triple theirs, and with our well-established endowment model, we have a wonderful opportunity and foundation for significant growth!

Please don't forget we have many wonderful (and FREE!) events where we can invite our friends and introduce them to WGA's work. Hopefully, they will consider joining us.

Let's dream BIG and GROW as we commemorate and celebrate our 15th Anniversary year!

Wishing you all a happy, healthy holiday season.

In gratitude and service,
Ellen Wiss
President
(720) 256-6143,

eawiss@aol.com



Special Thanks to Reporters & Photographers for this E-News
Kristi Brandon, Teri Calinao, Shelia Collier, Stephanie Cost, Linda Hull, Paula Liang, Ellen Rosner, Karen Estella Smith, Barb Wenger, Ellen Wiss
For questions or more information, please contact Teri Calinao, Donor Services Manager

tcalinao@jaxcf.org

or (904) 356-4483.