Cover Up! to Defend Your Privacy

Help us raise £2500 to pay for 500 face coverings to distribute to protesters
We have never sent out more than one email a month before, so we hope you will forgive us on this occasion.
WHAT IS THE URGENCY?
The reason for getting in contact today is because Netpol has launched a new campaign to encourage protesters to take more care about their privacy on the streets. We want to encourage a shift in attitudes so that
the wearing of face coverings on protests becomes normal and commonplace
, rather than a decision taken by only a few.
WHY IS THIS IMPORTANT?
it matters because in March, a Supreme Court ruling opened the door to
mass surveillance on UK protest movements
. However, even Britain's most senior police officer, London Metropolitan Police Commissioner Sir Bernard Hogan-Howe, has acknowledged that covering your face is an effective - and entirely legal - way of resisting intrusive police intelligence-gathering. In 2013 his legal counsel told the Court of Appeal:
"The subject has chosen to attend the protest. He or she is under no obligation to facilitate the collection of… information and can usually, for example, shield or cover his or her face to avoid a photograph being taken…"
WHAT DO WE WANT TO DO?
A major shift in attitudes towards everyone routinely covering up their faces during protests will take time but we want to make a start. We also want to highlight how authoritarian the Supreme Court's ruling is.
We plan to do so by
producing hundreds of face coverings
to distribute and then calling for
a surprise 'Privacy Bloc'
for a forthcoming demonstration in London
To make this happen, we need your help to raise £2500 to produce 500 face coverings printed with our 'Cover Up - Resist Police Surveillance' campaign logo (see photo above).
Everyone who donates at least £5 will receive one mask in the post and will allow us to distribute another on the streets.
For further information on the campaign, visit
netpol.org/2015/05/13/cover-up/
You can order a Netpol face covering (made of silk-like, breathable synthetic material) by donating £5 or more: click on the button below.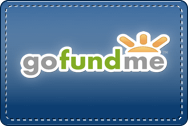 Remember to TICK THE 'HIDE' OPTION under your name on the payment page. We will contact you for postal details separately.
Many thanks for any help you can give us.
All the best,
Kevin Blowe
Coordinator
Netpol - The Network for Police Monitoring