HIGHGATE HEROES ALL ROUND AT SOUTH OF ENGLAND CROSS COUNTRY
HANNAH VINER'S POSH TO GOSH TREK SURPASSES ALL EXPECTATIONS

Hannah Viner's heroic effort from Posh to GOSH earlier this month saw her surpass all expectations as she conquered 100 miles and raised over £4,000 in donations.

Raising money for the hospital that cared for her cousin, who has a rare respiratory condition, Hannah braved the biting cold, the blisters and bemusement of many as she camped out solo in the bleak mid-winter on her way from Peterborough to Great Ormond Street Hospital.

A worthwhile cause and inspiring endeavour, check out Hannah's pre-walk media coverage in the Ham & High and Peterborough Telegraph and her Facebook blog HERE.

For more information and to make a donation please click HERE.
2015 SOUTHERN ATHLETICS LEAGUE FIXTURES ANNOUNCED

Thoughts for most may still be focused towards the mud for another month at least but the Southern Athletics League (SAL) fixtures for 2015 have been announced.

Last year saw the club secure SAL Second Division status thanks to a strong showing in the final three fixtures that made up for a slightly shaky start.

Though there are still three months until the opening fixture of the 2015 campaign, it might be useful to pencil the dates in your diaries as we look forward to another season:
Saturday 25th April
Sunday 31st May
Saturday 20th June
Saturday 4th July
Saturday 15th August
For more information about the league please visit the SAL website
HERE
.
HARRIERS AHEAD OF THE TIMES WITH NEW ONLINE MEMBERSHIP SYSTEM

Highgate has finally caught up with the world – and may even be a step ahead – with our new online membership system, writes Joseph Lowe.

Paper forms and cheques are out and direct debits and cards are in. You can even use the new online system to order a replacement vest:

www.webcollect.org.uk/Highgate

Sign up or renew by direct debit, and we will, after giving you notice, collect your subs at renewal time.

Please note that renewing members will need to select the option of a new member as we haven't yet transferred the membership database.
BOXING DAY RUN SEES 26-STRONG FIELD
Over 60 years of Highgate Harriers tradition continued last month with the latest Boxing Day Run,
writes Graham Norris.
First and foremost, many thanks to the Laing family for keeping this tradition going, Deborah makes sure it goes ahead year after year – and we have it on good authority that Adrian has run in this event for last 30 years!
The run consists of making it to Kenwood and back and, while there is an official route, it seems that many go off piste.
U17 athlete Aurel Sinko-Uribe – one of three Sinko-Uribes in action – took the honours ahead of Hattie Brock, who finished first female (and second overall). Rob Walker completed the top-3 as twenty-six Harriers finished the 2014 running of the race.
Full results
HERE
.
GET ON YOUR DANCING SHOES FOR THE END OF SEASON SOCIAL

The cross country season is coming to an end with the final Met League at Wormwood Scrubs on Saturday 7 February, writes Emma Burgess.

To mark the end of successful season and (fingers crossed) to celebrate another Highgate Harriers Met League victory, get involved at our end of season social:

WHEN: Saturday 7 February from 7.30 pm
WHERE: The Assembly House, Kentish Town (located next to Kentish Town tube station)

The pub has a wide selection of beverages and some nice looking grub!

Hope to see you there!
ENGLISH NATIONAL CROSS COUNTRY SET TO RETURN HOME

The English National Cross Country Championships are set to return to our home, Parliament Hill, this season on Saturday 21 February, writes Jens Gaitzsch.

It would be great if you could the support the club and the event by helping out with the organisation.

We require a programme-seller, parking supervisor and marshals for the day.

It would be greatly appreciated if you could spare some of your time on 21 February and help make the event another Highgate Harriers success story.

Please see Jens at the track or contact him via email if you can lend a hand
JUNIORS LEAD THE WAY IN COUNTY CHAMPIONSHIP SUCCESS

Alexandra Palace was its typically mud-splattered state on the first Saturday of 2015 but superb numbers, plus medal success, ensured the new year picked up where the last one left off at the Middlesex Cross Country Championships.

Numerous team and individual medal-winning performances were headed by Hannah Viner and the brothers Fawden, Dempster and Terry, who took home the individual county championship titles.

In mushy conditions, Hannah added the county U20 title to the North London XC crown she claimed earlier in the winter. Georgia Fear finished third overall, and second U17, in her first race back this winter after injury.

Four girls turned out for the Gate in the U15 event as they claimed team bronze whilst individual race winner, Dempster Fawden, led the Highgate boys to gold in the U15 race.

Terry Fawden took top-spot in commanding style in the U17 race over 6000m and led the three-man team, which included Aurel Sinko-Uribe and Oliver Kemp, to gold.

Adding further team victory to a successful day were the U13 girls, who scored a narrow win ahead of Shaftesbury Barnet and Thames Valley Harriers. Nine boys competed over 3,000m in the U13 boys race as the team came home just outside the medals in fourth.

An impressive seventeen senior men (plus soon-to-be first-claimer Sean Renfer) turned out for the non-Beacon race and, with six packed inside the top-25, the side claimed silver in the team standings.

The race for second in the women's 8,000m event was a tight affair between Ashley Scott and Hattie Brock, with Ashley edging out Hattie in the final stages for second. Emma Burgess and Sophie Sheldrake closed the Gate for the girls, with Louise Faherty close behind, as they claimed bronze behind Thames Valley Harriers.

Full results HERE

Ham & High article HERE
Not tweeted but not forgotten, Photo of the Month this month comes from the South of England Cross Country Championships.

Striking a post-race thumbs-up pose is Emma Burgess, who finished 54th at Stanmer Park last weekend.

With the men's medal-chasing race hot-on-the-heels of the ladies' finish, this pic, plus the U20 quartet of Greg Rimmer, Sam Willis, Andrew Collins and Pierce Boyle, got lost somewhat (but fear not!) amid the Twitter action.

Send your best "Highgaters in action" shots to chrisofthegate@gmail.com for the next issue.
"I'd certainly recommend Michael's circuit session - I mean, what better way to run and do circuits than to do both at the same time!?"
Alexia Trafford is one of only a small number that has taken advantage of fellow-Harrier, Michael Ussher's, Thursday night aerobic circuit training session so far.
Meeting on the track from 7pm, the workout could be a key addition to your training regime. Circuit training on the move offers multiple training benefits and could also save time through the combination of running and strength conditioning.
For more information please contact
Michael Ussher
: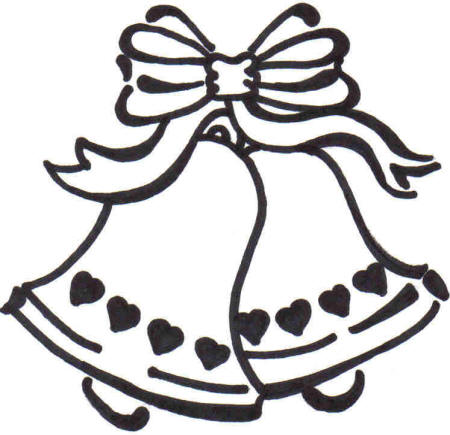 CONGRATULATIONS DANNY RUSSELL & SHAUN DIXON
I'm getting married in the morning! Ding dong!
The bells are gonna chime.
Pull out the stopper!
Let's have a whopper!
But get me to the church on time!
Congratulations to Danny and Shaun, who have popped the question to respective girlfriends Lisa and Molly and will be getting wed in the not-so-distant future.
All the best from everyone at Highgate Harriers!
The fifth and final Met League XC fixture of the season is set to take place next weekend on Saturday 7 February at Wormwood Scrubs.

Full details can be found via the Met League website HERE.

---------------------------------------------

Fixtures for the 2015 Youth Development League have been announced.

The four-fixture season for U13 and U15 athletes will kick-off at Sutcliffe Park, Greenwich on Saturday 2 May. Please see below for the full list of fixtures:

02 May - Sutcliffe Park
30 May - Dartford
21 June - Mile End
18 July - Parliament Hill

For more details see the YDL website HERE.
The date for the 2015 Highgate Harriers Night of the 10,000m PBs has been set. Save the date - Saturday 16th May. Like and share the new Facebook page. More details on plans and preparations to follow over the coming months.

---------------------------------------------

The next issue of The Gate is due out next month. Feedback and contributions to the newsletter are gratefully received so please send any through to Chris at: chrisofthegate@gmail.com.

Special thanks to Hannah Viner, Deborah Laing, Graham Norris, Alastair Aitken and Emma Burgess for their contributions to the newsletter this month.

For the latest news and updates in the meantime, don't forget to check the Facebook page and follow the club on Twitter: @HighgateHarrier.
UPCOMING FIXTURES

Always check with your team manager/coach before travelling
FEBRUARY

07 Met League XC (Match 5) - Wormwood Scrubs
21 English National XC Championships - Parliament Hill

MARCH

07 CAU Inter Counties Cross Country Championships - Cofton Park
14 English Schools Cross Country Championships - Blackburn
28 South of England 12 & 6 Stage Road Relays