From the Editor's Desk:
Happy Friday!

Festival Sayulita kicked off Tuesday for the VIP's, which you will read about below, and is now in full swing.

The turn out for the festival is fantastic, with a nice mix of tourists and Sayulita locals. There is excitement in the air as people have watched a number of films, met the talent, and enjoyed activities in the plaza.

Yesterday morning was the Stumble in the Jungle Fun Run 5K and 10k and over 100 people, of all ages, including a group of children from Costa Verde International School, came out to participate. The run was very scenic, starting on the beach, going through the jungle, and ending on the beach. Afterwards, there were cucumber margaritas and snacks for the runners and walkers at La Terrazola.

VIP's, Premier ticket holders, and Cine pass holders have kicked back in the beach house to enjoy a special spot just for them. La Cuisine has prepared an amazing assortment of food, including tuna tartare, oysters, massaman chicken curry, and more. Beverages are also available, and a live DJ plays music in the background. If you have a VIP, Premier, or Cine pass and have yet to come out to the beach house, make sure to swing by today.

There is still so much more of Festival Sayulita to look forward to! Make sure to check out the schedule so that you don't miss out on anything. Also, check out last week's El Sayulero, which was all about the festivities of Festival Sayulita.
Thank you for reading this edition of El Sayulero,
(Sponsor)




SayulitaLife.com statistics for the last 30 days



December 16 to January 16:



Most Popular Rentals
Most Popular Businesses
Advertising Opportunities

Sayulita Town Cleanup
with the Delegado
On Tuesday, January 6th, at 10:00 a.m., approximately 50 volunteers gathered at the Sayulita plaza for a massive town cleanup. Our new Delegado, Jesus Rodriguez, lead the effort with the support of the Vigilantes, while Eco Sayulita sponsored the effort. This cleanup was a great start to the new year and to fostering community support and effort in keeping Sayulita clean.

Best Of Sayulita: 2014
Congratulations to the winners of this years online viewers poll
Best Burger
Sayulita Public House
---
Best Deli/Bakery
Paninos
---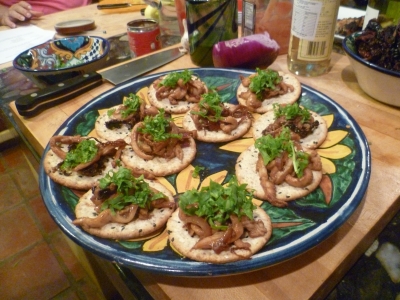 Best Fishing
La Morena Sportfishing
---
Best Margarita
Aaleyah's
---
Best Pasta
Mama Mia
---
Best Photography
Wicked Fotos
---
Best Pizza
La Rustica
---
Best Restaurant
Don Pedros
---
Best Salon

Artefakto in Sayulita
When one steps foot into Artefakto in Sayulita, he or she is instantly transported into a world of bright, bold colors, and beautiful handcrafted arts, crafts, and home interior items. The owner, Stephen Dabrowski, sources the majority of the items, which are made by indigenous people, from culturally rich regions within Mexico. "I try to bring in items that represent Mexico. Not in a commercial way, but in an authentic way that illustrate the history and beauty of this country," shared Stephen.

La Lancha Near Sayulita Reopens



It has been a long process to reopen beach access to La Lancha, a beach near Sayulita in Punta de Mita, but it has finally been done. On December 29th, a portion of the wire fence put up by a private company to block beach access was removed. "This is very exciting. The fence denied access to fisherman, surfers, and families, and also fenced off a river, affecting the wildlife in the area. This is a big step that required a lawyer, several trips to Tepic to talk to government officials, and the collective help of a number of people," shared Bianca Blasquez, one of the owners of Surf House in San Pancho.